For those who don't know their fron­tend from their back­end, Dynam­icWeb is a major play­er on the dig­i­tal scene. The tech giant helps thou­sands of busi­ness­es run more than 12,000 web­sites glob­al­ly through their range of CMS, Ecom­merce, PIM (Prod­uct Infor­ma­tion Man­age­ment) and online mar­ket­ing solutions.
They've been our part­ners for over 12 years and have helped us to con­sis­tent­ly expand the dig­i­tal ser­vices we offer to our clients. On 8th and 9th Sep­tem­ber 2022 it was great to meet up again face-to-face after the events of the past 2 years.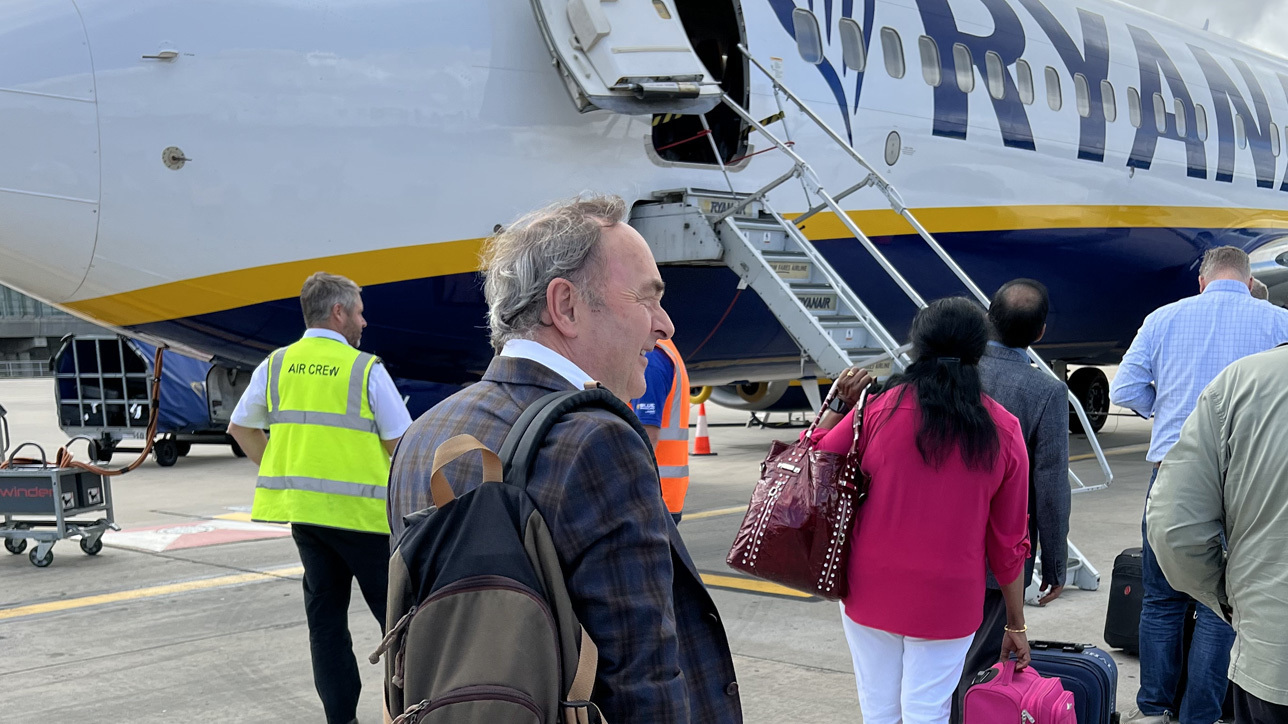 Our dig­i­tal direc­tor, Ian McK­ay and senior Dynam­icWeb devel­op­er, Kevin O'Driscoll jet­ted off to Aarhus in Den­mark to attend the annu­al Dynam­icWeb Sum­mit. The pro­gramme of events includ­ed over 30 tech and com­mer­cial ses­sions includ­ing work­shops, keynotes and sound­ing boards.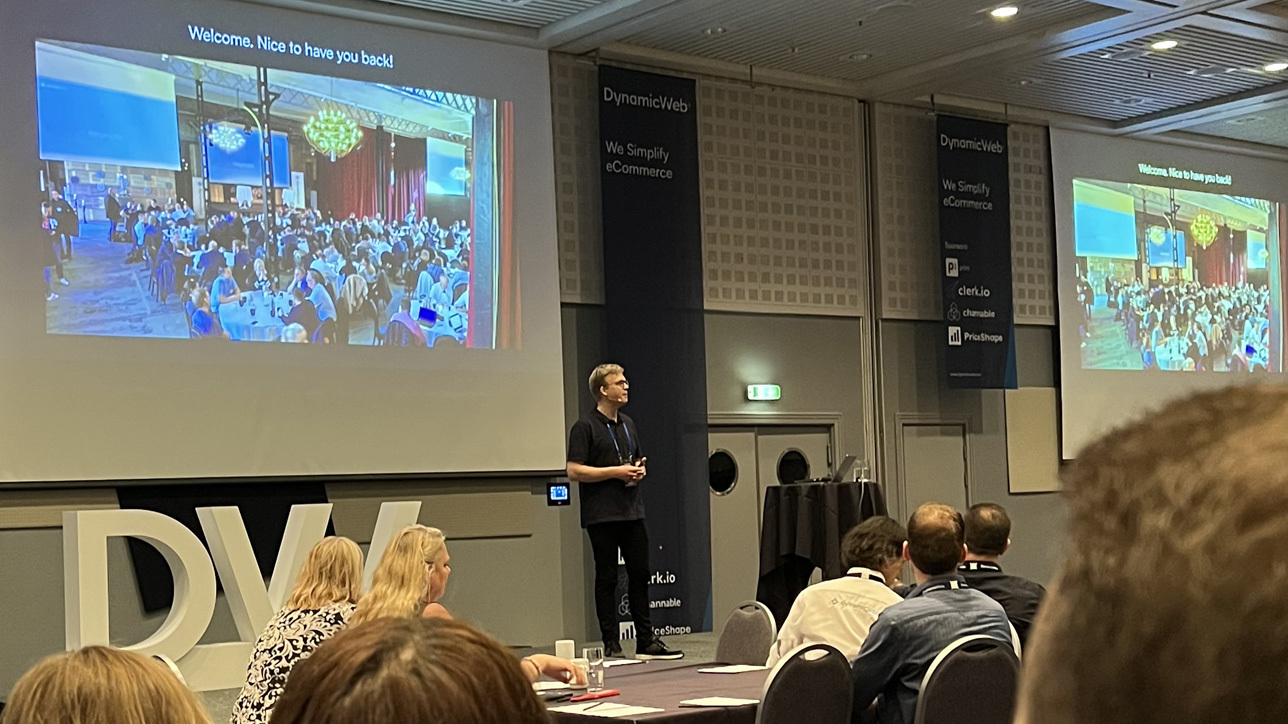 This was a land­mark con­fer­ence as it announced the beta release of Dynam­icWeb 10, a much antic­i­pat­ed and pre­pared for event, which will move the plat­form into Dot Net 6 and beyond. It was also a great oppor­tu­ni­ty to catch up with the peo­ple we've been work­ing with all these years and DynamicWeb's new rep­re­sen­ta­tive in the UK, Paul Vass. Paul will give us a greater lev­el of sup­port as he focus­es on the UK market.
We learnt from some of the spe­cial­ists with­in the organ­i­sa­tion, dis­cussed busi­ness trends and the aspi­ra­tions of our clients, and had a chance to form clos­er bonds with over 200 inter­na­tion­al part­ners. In one insight­ful ses­sion, Win­neba­go Indus­tries, Iowa, shared how the Dynam­icWeb plat­form has trans­formed their online dig­i­tal offer­ing to become more immer­sive for their cus­tomers and deal­ers, increas­ing rev­enues to US$960million for the quar­ter end­ing May 2021. Their dig­i­tal trans­for­ma­tion pro­gramme has rev­o­lu­tionised the way they now do busi­ness and inter­act with their cus­tomers, both new and existing.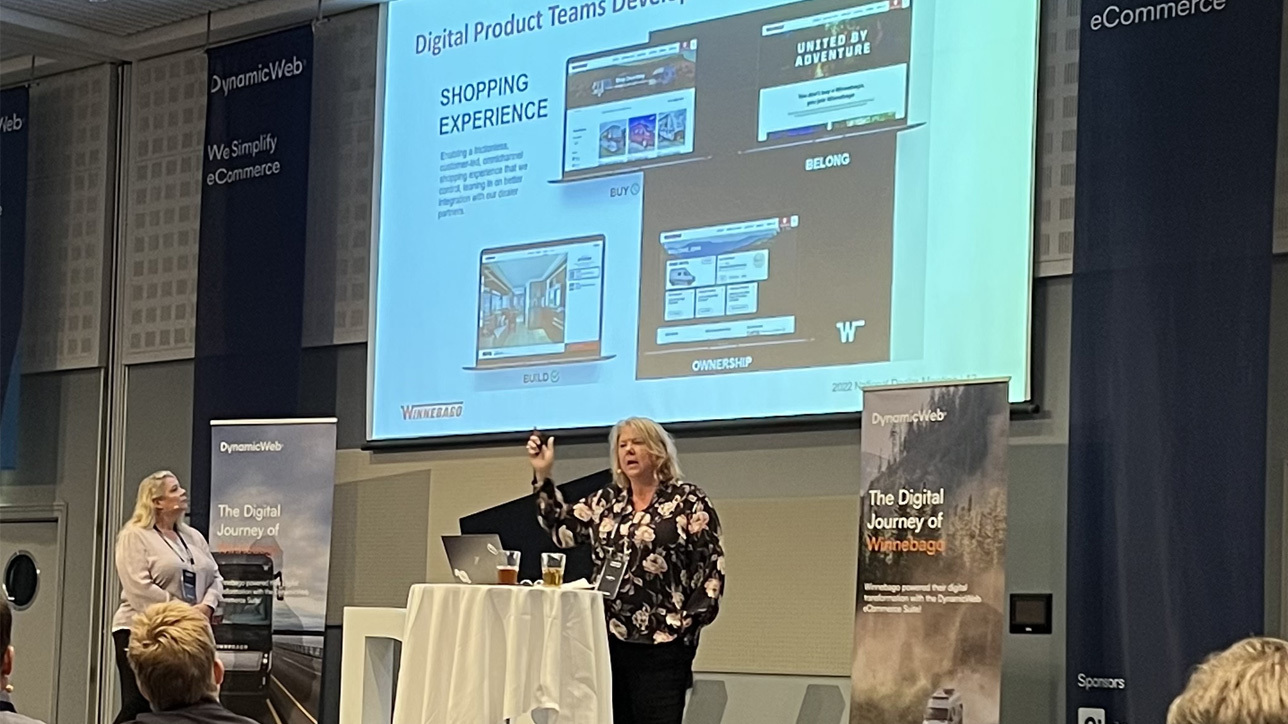 The pre­sen­ta­tion res­onat­ed with us as it cov­ered areas we are equal­ly pas­sion­ate about. It mir­rored our approach and the way we help our clients to trans­form their dig­i­tal offer­ing and cus­tomer engage­ment online – dri­ving tac­ti­cal actions from the insights gathered.
In 2022 and the years ahead, we're hop­ing to con­tin­ue con­tribut­ing to our clients' suc­cess with our ever-expand­ing knowl­edge of Dynam­icWeb and the strong rela­tion­ship we've built up with their team here and overseas.
Dynam­icweb offers so much more than sim­ply increas­ing vis­i­tor num­bers and con­ver­sions. By inte­grat­ing with your ERP and CRM, it can pro­vide busi­ness crit­i­cal improve­ments in effi­cien­cy, reduce over­all costs and stream­line cus­tomer rela­tion­ship man­age­ment. If you'd like to find out what it could do for you, please get in touch and we'll let you know how we can help.