Inviting businesses to Move, Eat, Play, and Give
The cam­paign idea is sim­ple. We direct busi­ness­es to the St Ann's web­site where they can choose a sim­ple fundrais­ing activ­i­ty from one of four cat­e­gories – Move, Eat, Play, or Give – to raise mon­ey dur­ing Feb­ru­ary 2021. On the web­site, the char­i­ty has list­ed some sug­ges­tions, but also invites com­pa­nies to get cre­ative and invent their own.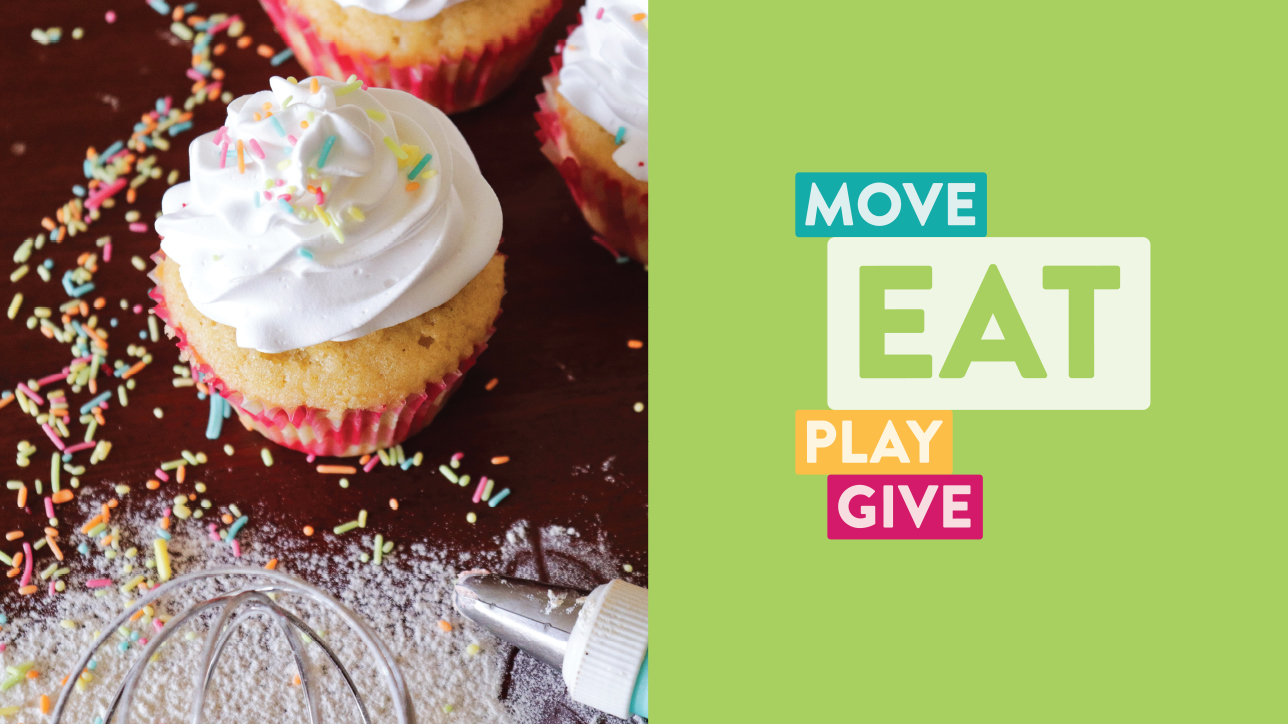 Whether busi­ness­es are new to fundrais­ing or old hands, this means every­one has an easy way to get involved and chal­lenge their teams, even if work­ing remotely.
For instance, teams might choose to walk three miles (Move), host a bake sale (Eat), plan a quiz night (Play), or sim­ply donate (Give). There is a prize up for grabs for the busi­ness who rais­es the most.
The hos­pice briefed us to cre­ate some ​"bright and eye catch­ing" brand­ing along with all the assets to com­mu­ni­cate the cam­paign to cur­rent and prospec­tive Greater Man­ches­ter-based busi­ness supporters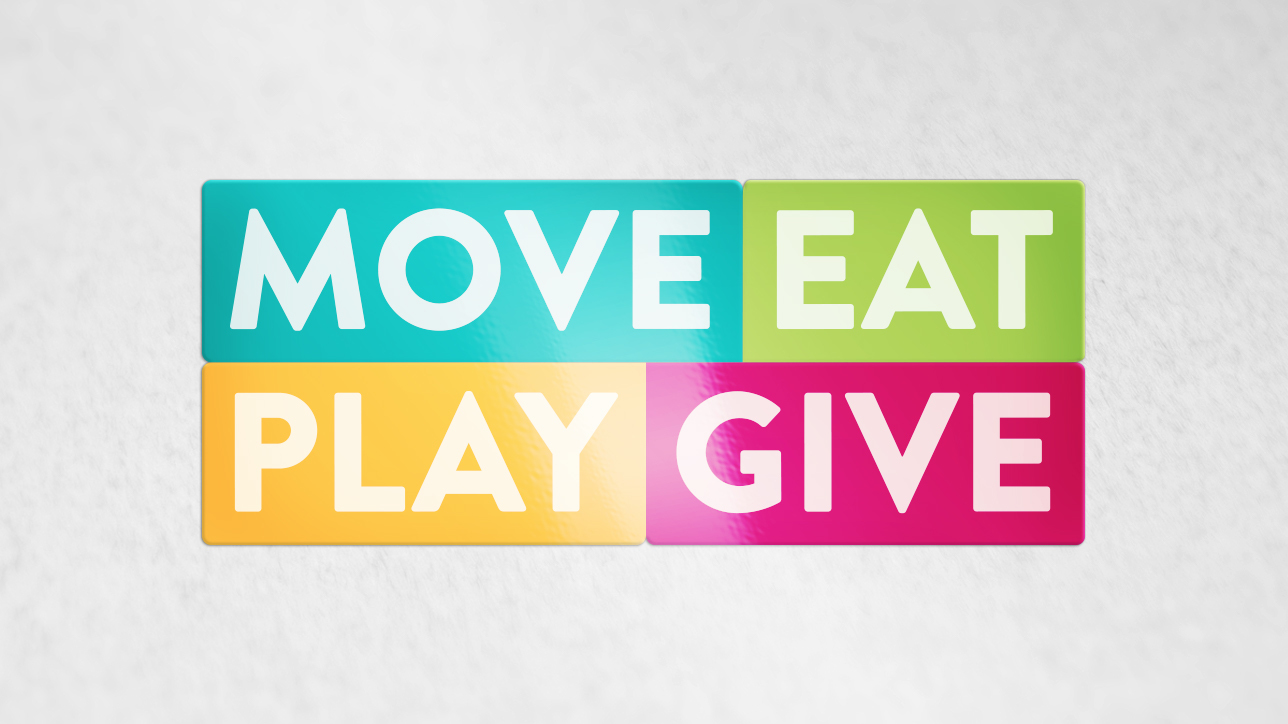 We designed a logo split into the four cat­e­gories that was colour-cod­ed to high­light dif­fer­ent activ­i­ties. The cor­po­rate chal­lenge pack includ­ed a wel­come let­ter, Valentine's Day quiz, recipe card, ​'how to' guide, posters, and a fundrais­ing ther­mome­ter to mea­sure suc­cess. We also designed an email tem­plate and all the ele­ments for social chan­nels to help the hos­pice share the cam­paign far and wide.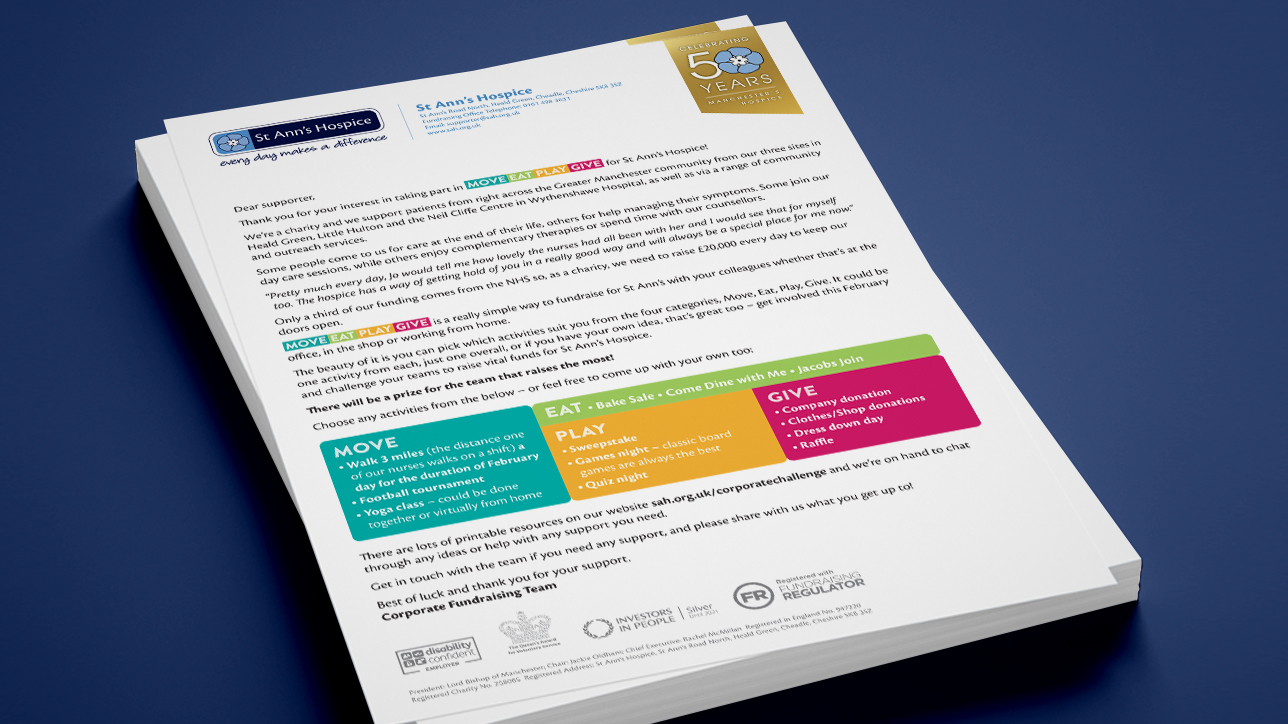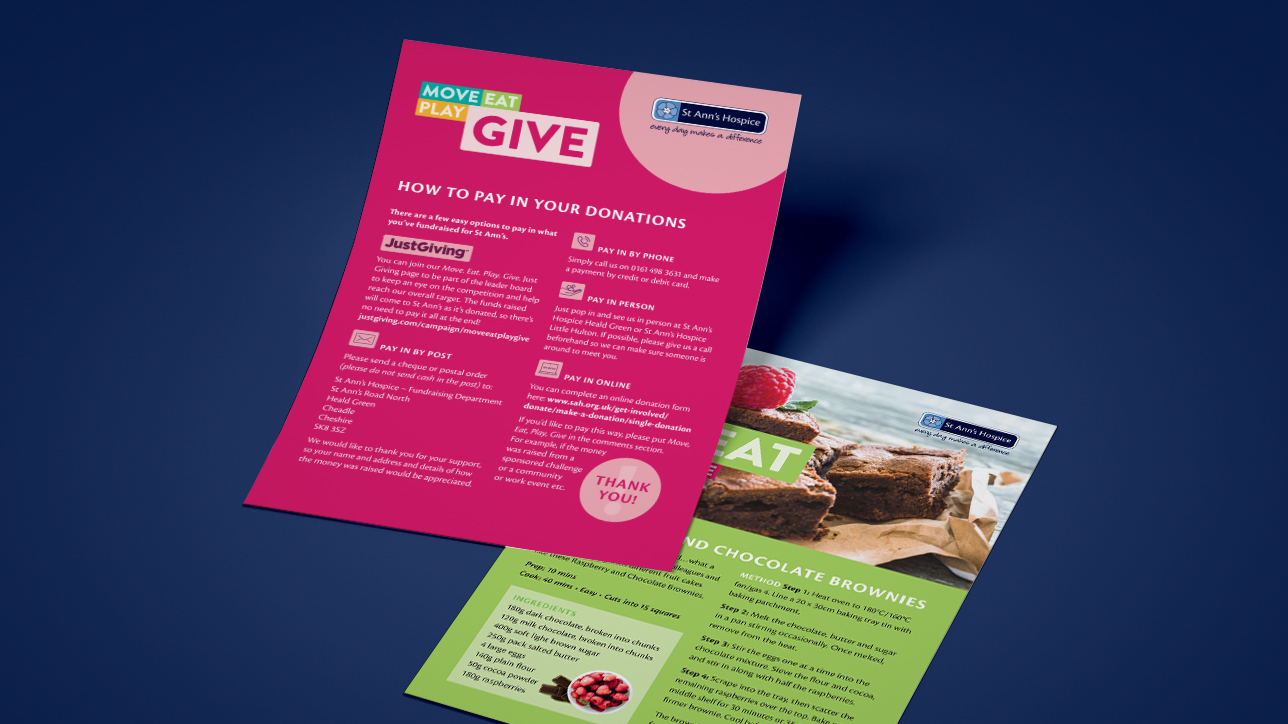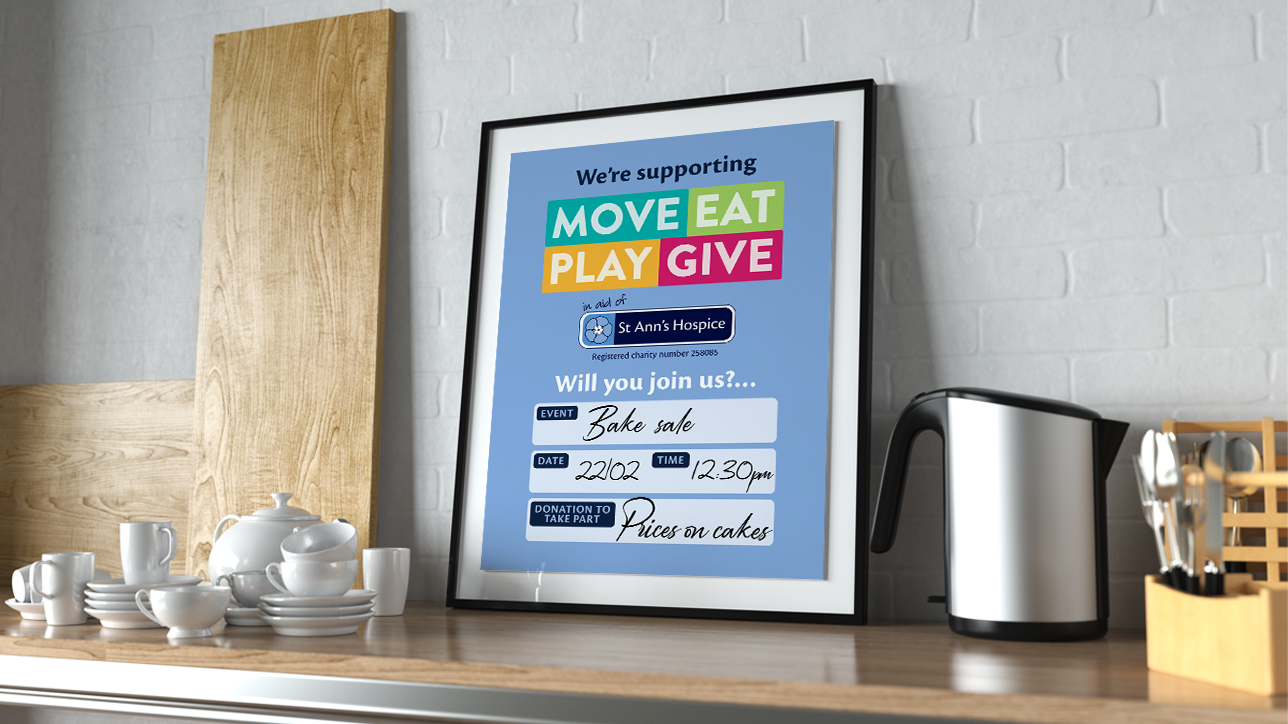 The hos­pice offers invalu­able round-the-clock sup­port to peo­ple with life-lim­it­ing ill­ness­es, so we were only too hap­py to help them in their hour of need. Cor­po­rate Fundrais­er, Megan Kemp, said, ​"Hon­est­ly, can't thank you enough for tak­ing the time to put it all togeth­er, we are so pleased with it. Fin­gers crossed we recruit lots of teams to take part!"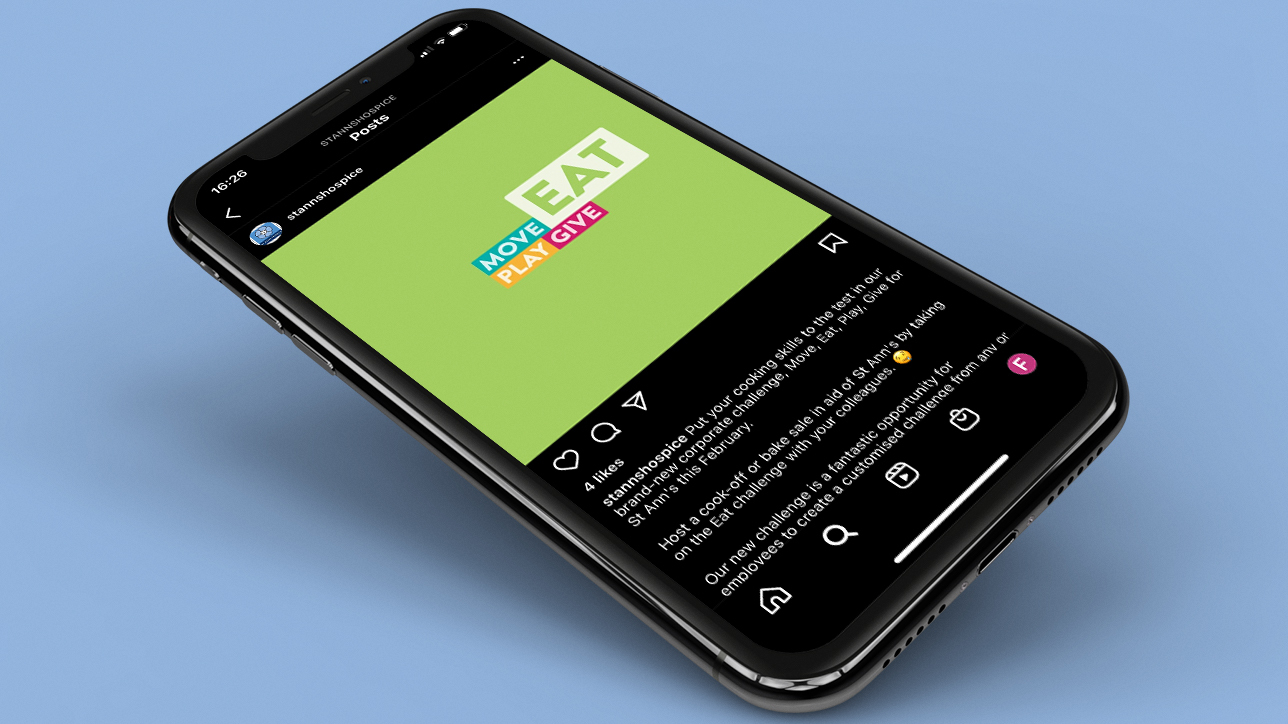 It gives us such plea­sure, both as a busi­ness and per­son­al­ly, to put our skills to good use for a char­i­ty that does so much for oth­ers. We wish them every suc­cess in fundrais­ing for 2021. If your com­pa­ny would like to get involved, you can down­load a chal­lenge pack here.
— — –
About The Foundry
The Foundry is a strate­gic com­mu­ni­ca­tions agency, based in Man­ches­ter, deliv­er­ing ful­ly-inte­grat­ed mar­ket­ing cam­paigns for B2B, B2C, pub­lic sec­tor and health­care clients. Com­pli­ance mar­ket­ing ser­vices include qual­i­ta­tive and quan­ti­ta­tive research, brand­ing and pack­ag­ing design, social media cam­paigns, edu­ca­tion­al web­sites, CPD pro­grammes, online learn­ing tools, in-clin­ic train­ing mate­ri­als, posters and patient literature.
For more infor­ma­tion, call 0161 926 8444.