By now, you've no doubt heard about the record-break­ing relay that is tack­ling green issues head on. COP26 host city, Glas­gow, kicked off the pro­ceed­ings recent­ly for the world's biggest cli­mate change event. Thou­sands of run­ners, cyclists and sailors will pass the baton over 7,767km in just 38 days to car­ry the mes­sage to world lead­ers that we are #Run­ningOut­Of­Time.
Being both a keen run­ner and envi­ron­men­tal­ist, it was only nat­ur­al that our Assis­tant Cre­ative Direc­tor want­ed to take part. On Mon­day 3rd Octo­ber, Stu began his leg of the jour­ney run­ning from the Nation­al Union of Stu­dents, Mac­cles­field, with SOS-UK to the Swan Inn, Kettleshulme.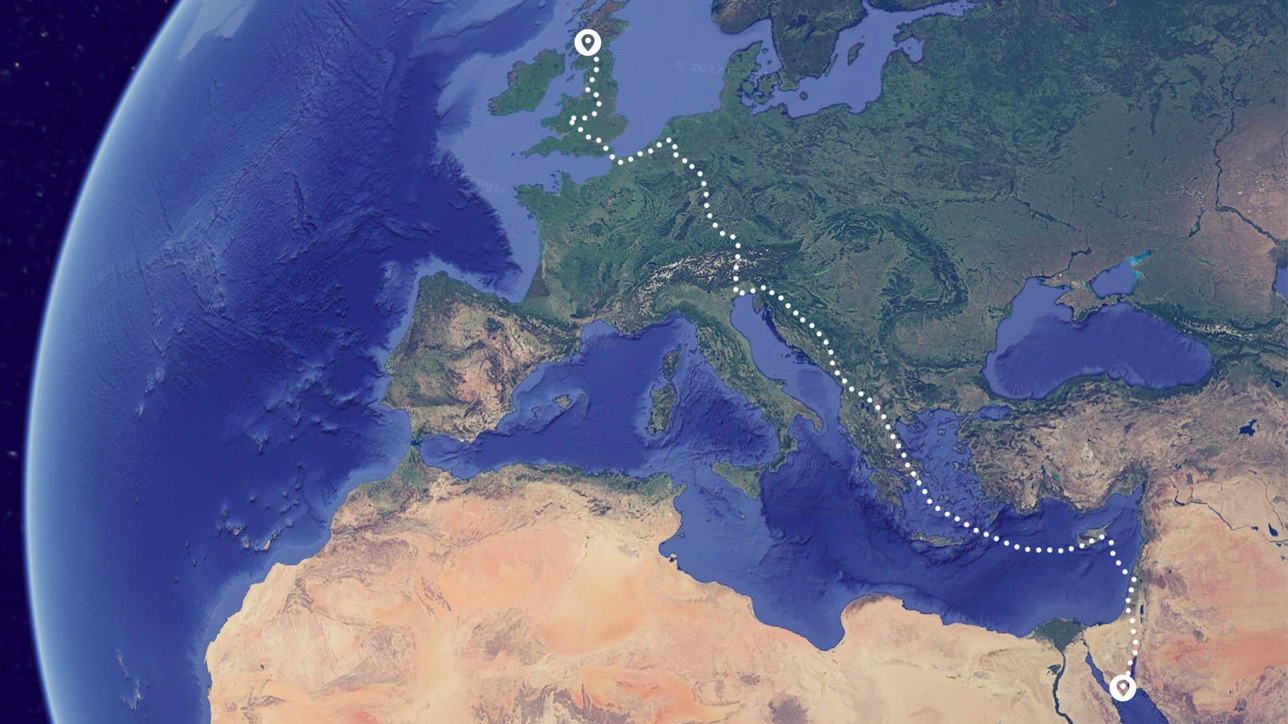 This chal­leng­ing 14km run, with an ele­va­tion of 415m, rep­re­sent­ed stage 60 of the epic relay which will take ath­letes across 18 dif­fer­ent coun­tries. The icon­ic baton was fit­ted with a track­ing device allow­ing eager spec­ta­tors to view par­tic­i­pants' progress online.
Over the next few weeks, the relay route will take in vul­ner­a­ble seas, moun­tain ranges, glac­i­ers and deserts, putting the spot­light on the green agen­da, engag­ing cli­mate change advo­cates and edu­cat­ing young peo­ple in schools along the way. It will fin­ish in Sharm El Sheikh, Egypt, the COP27 host city, on Novem­ber 3rd for a Glob­al Schools' Day.
The main mes­sage from the event organ­is­ers is sim­ple, you can also add your name to it in support:
"We are run­ning out of time. Qual­i­ty cli­mate edu­ca­tion is crit­i­cal if we are to equip peo­ple of all ages and in all places with the knowl­edge and skills nec­es­sary to build a future in which all can thrive.
Young peo­ple need to be recog­nised as lead­ers, placed at the fore­front of the con­ver­sa­tion about cli­mate change and empow­ered through edu­ca­tion. We are call­ing on the world's lead­ers to pro­vide us with the skills and train­ing to build a sus­tain­able world.
Our world is warm­ing and to keep the increase to 1.5 degrees we need for­ward think­ing, con­sis­tent poli­cies and fund­ing to help us reach Net Zero Emis­sions. We are com­mit­ted to help build a future that is inclu­sive and sus­tain­able for all. Show by your actions, not just words, that you are too. Help us get there!"
This was enough to inspire Stu to run and play his part in this record-break­ing event which will raise aware­ness of cli­mate change around the world and edu­cate the next gen­er­a­tion on the impor­tance of look­ing after our planet.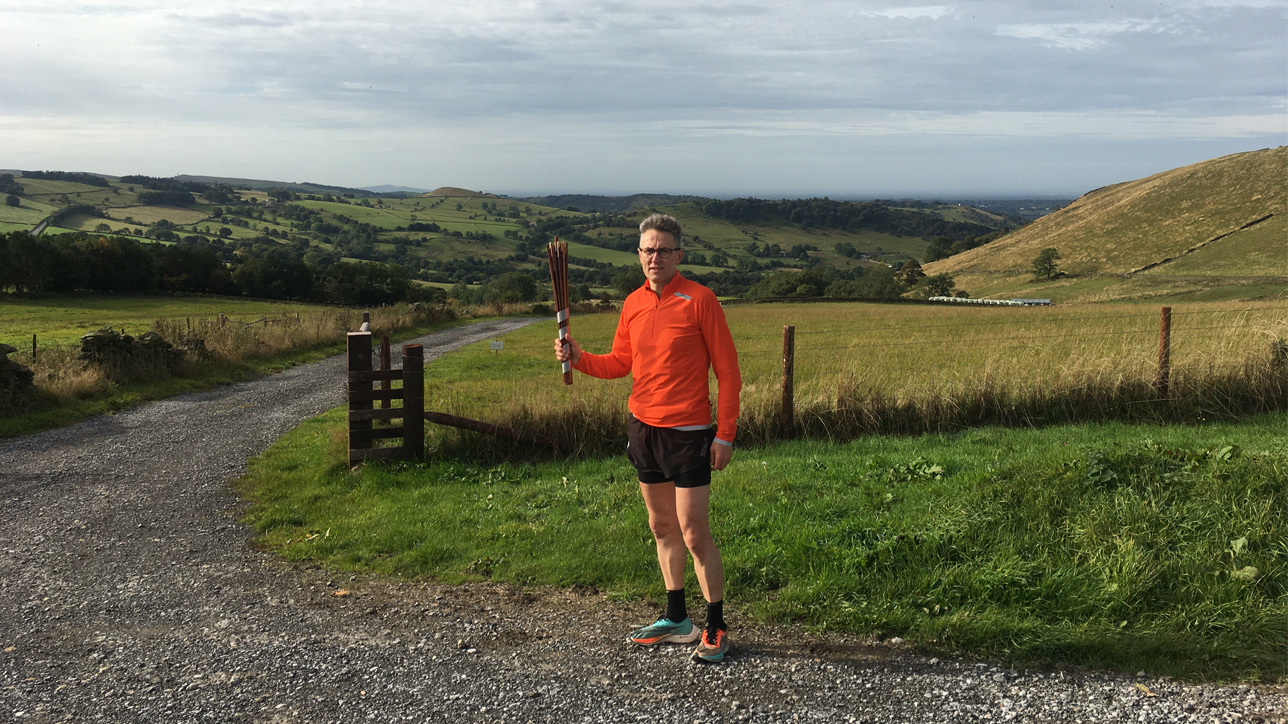 Being a reg­u­lar long dis­tance run­ner, Stu admits his involve­ment was more about mak­ing a point than a per­son­al chal­lenge. He enjoyed chat­ting to oth­er run­ners along the way but also felt a great sense of pur­pose as he com­plet­ed his leg of the relay.
"I don't usu­al­ly feel euphor­ic after a run, but this felt spe­cial, like get­ting a PB. Even though it wasn't par­tic­u­lar­ly chal­lenging – the weath­er was per­fect with some bril­liant views – it was just a great feel­ing of tak­ing part in some­thing that gets an impor­tant mes­sage across".
Stu believes that edu­ca­tion is the key to tack­ling cli­mate change and that his own expo­sure to green themes at an ear­ly age have shaped him into the envi­ron­men­tal­ist he is today.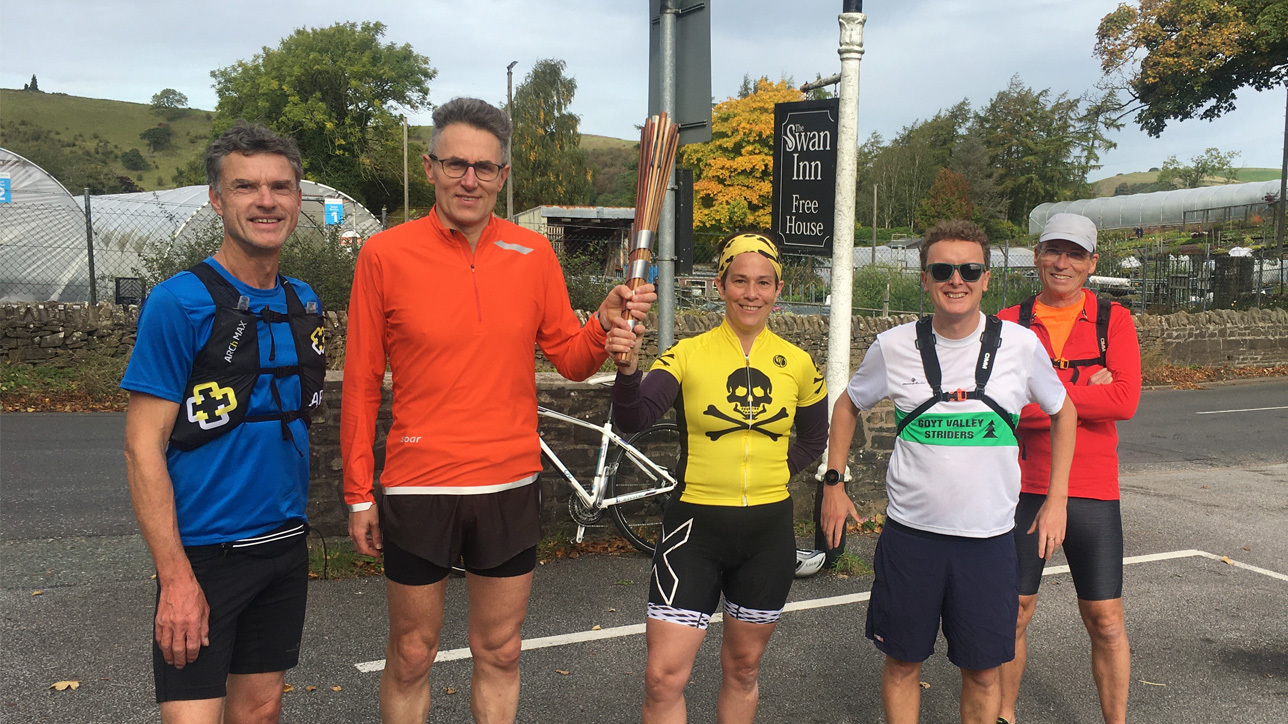 "When I was about 7 or 8, I remem­ber a teacher deliv­er­ing a les­son on Green­peace and sav­ing the whales. That was the cat­a­lyst for me. I think every­one should be both­ered about the envi­ron­ment and it must start in schools. The pur­pose of the baton is so sym­bol­ic. It's about pass­ing on that knowl­edge to the next gen­er­a­tion and keep­ing the momen­tum going."
Even though the relay wasn't a race, there was a time lim­it to com­plete the dis­tance to con­vey the race against time. With Stu's part over, his run home through Lyme Park remind­ed him of the rea­son for tak­ing part: ​"If we want our beau­ti­ful land­scape to be here for our chil­dren and grand­chil­dren to enjoy, we need to act now."
Thank you, Stu, for fly­ing the Foundry flag for health, well-being and vital­i­ty and for rais­ing aware­ness of this very impor­tant cause. We're all proud of you. The next brew round is on us! We'll con­tin­ue to fol­low the Cli­mate Relay progress on their Insta­gram page and we hope you will too.