News
Supporting Family Action charity with their Mental Health project BAND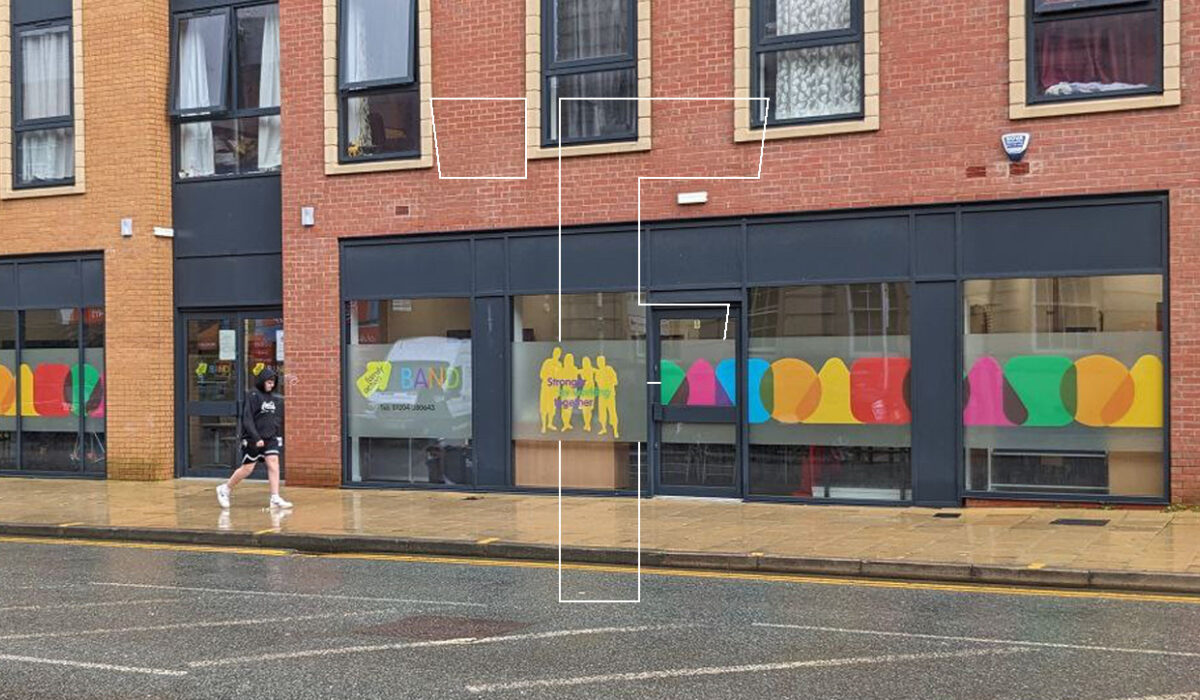 How we helped Family Action charity with their Mental Health project BAND, to create a bright and welcoming space day and night…
It all started when we were scratching our heads thinking how we could celebrate 25 years in business. We wanted to find a way to give back to our clients, community, and local charities. So, we decided to plan 25 acts of kindness to be delivered throughout 2023.
One company we didn't hesitate to support is Family Action BAND. Based in Bolton, this community mental health service has been helping people for over 30 years to overcome their problems. Our Account Manager, Alesia, has connections here and asked if we could provide some pro bono design services.
The team at BAND needed new window branding to create a private, yet inviting, space for people who attend mental health groups. The design had to closely follow their existing branding, let some light in, and make the building look bright whatever the time of day.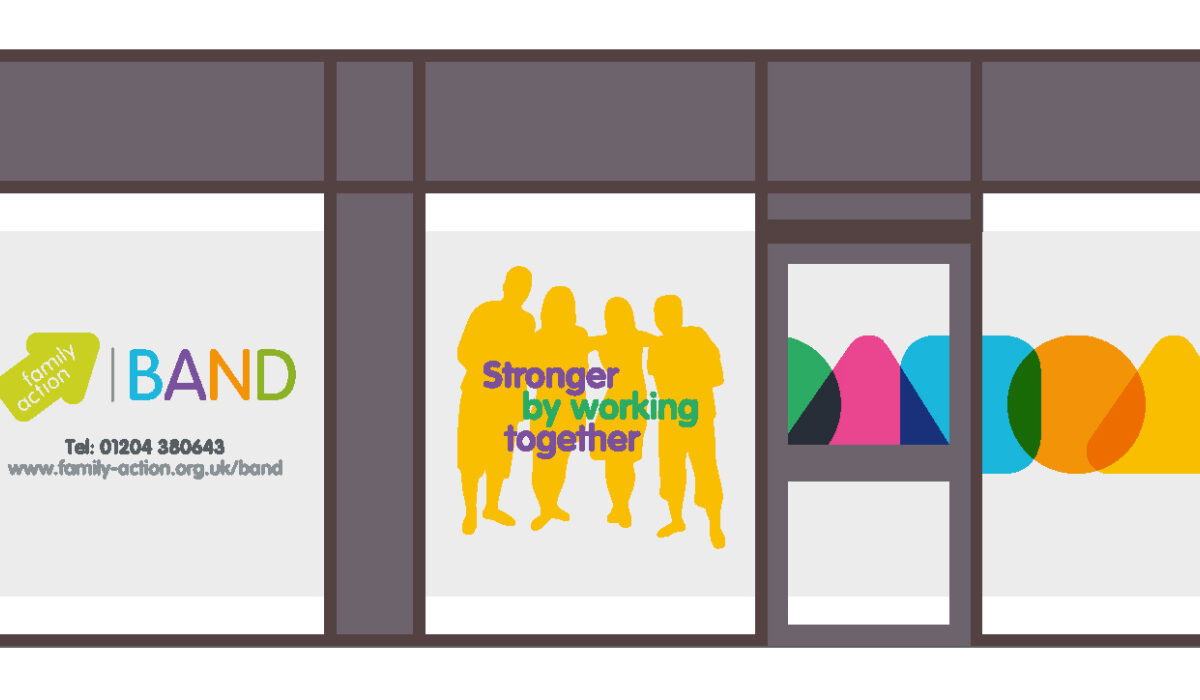 Our Assistant Creative Director, Stuart, offered lots of expert advice on printing technologies and created a design that Family Action BAND is thrilled with. Outreach Senior Team Leader, Dan Harrison, said, "We are greatly appreciative of you agreeing to work on this branding project for ourselves. From the first few draft visuals we knew that the end product would be of a level beyond our expectations.
Having moved into our new premises in May, we quickly realised that there were two different situations that needed resolving. The need for privacy being crucial to our work, but then the opportunity to promote our presence in Bolton.
The six options that Stuart created were a surprise and intrigue to all. There was one clear favourite, and with this now in place, there is pride in showing where we work and for the service users attend.
The design has taken on more importance with an additional service starting in the space. This service, Bolton Listening Lounge, works 3pm – 10pm every day of the week, providing a space for those that are unwell and needing support with managing their mental health and wellbeing.
Thank you for your determination to ensure the printers accurately replicated the design. It was a difficult process, that would have taken a lot longer without your expertise and would not have had such a successful outcome."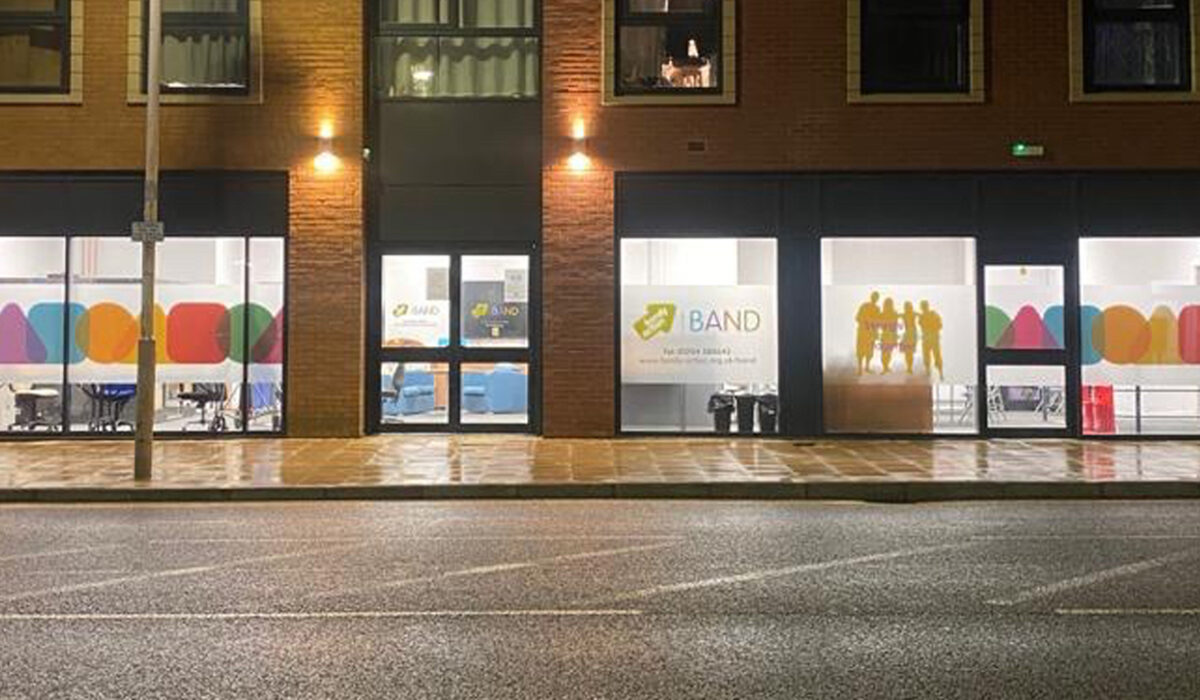 It was our pleasure to help Family Action BAND and support the incredible work they do for mental health in Bolton. There are still a few months left of our 25th year, so if you have any charity, climate-based or community projects you'd like our help with, please get in touch.