Now in its 19th year, these pres­ti­gious awards offer the chance for brands and their mar­ket­ing agen­cies to com­pete in fif­teen cat­e­gories that recog­nise excel­lence in improv­ing patient outcomes.
After a nail-bit­ing night, the Foundry is proud to announce our work for Salts Health­care on Con­fi­dence BE® received two ​'High­ly Com­mend­ed' PMEA Awards in Excel­lence in Engage­ment through Mul­ti­ple Chan­nels AND Excel­lence in Prod­uct Introductions.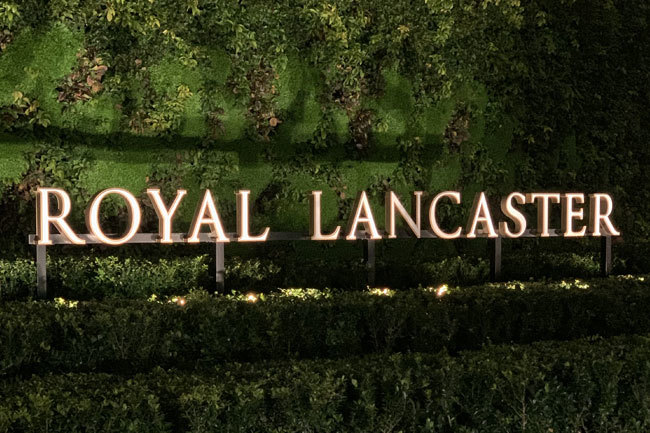 Con­fi­dence BE® is the most inno­v­a­tive stoma bag Salts Health­care has ever intro­duced. Avail­able in a choice of three colours for the first time, the prod­uct comes with a range of fea­tures, includ­ing a pio­neer­ing fil­ter sys­tem, to make life eas­i­er for peo­ple liv­ing with a stoma.
We helped our client to devel­op a name for the prod­uct, worked with their patient pro­files, and deliv­ered a ful­ly-inte­grat­ed mar­ket­ing cam­paign across social media and tra­di­tion­al adver­tis­ing channels.
What result­ed was a tru­ly engag­ing mul­ti­chan­nel approach that saw sales grow near­ly 50% faster than the pre­vi­ous best-sell­ing brand. More impor­tant­ly, feed­back from cus­tomers and Stoma Care Nurs­es has been phenomenal.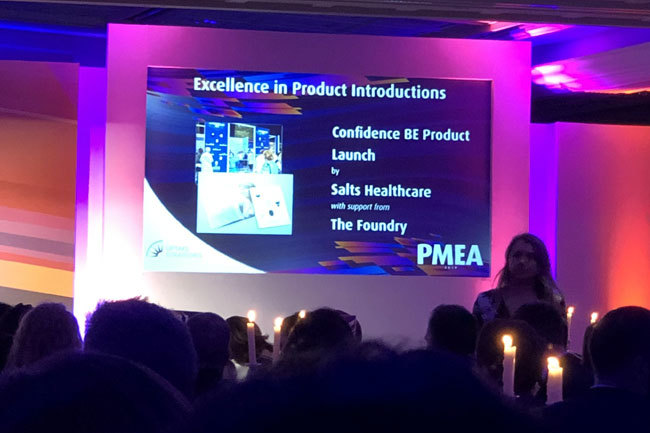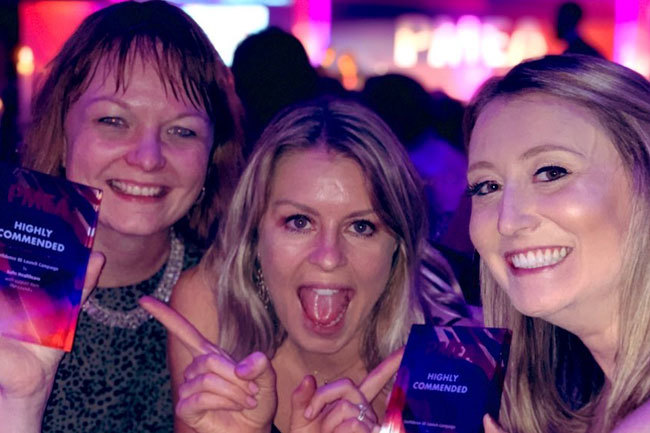 Here's what the judges had to say: ​"The Con­fi­dence BE® launch cam­paign had extreme­ly pos­i­tive patient feed­back and good sup­port­ing doc­u­men­ta­tion. The judges real­ly liked the patient per­sonas and how they delved into each one. It was dri­ven through chan­nels to help patient engage­ment and it iden­ti­fied these chan­nels very clearly.
The pic­tures for Con­fi­dence BE® real­ly bring the prod­uct to life and the judges loved the com­mer­cials. It was clear that this prod­uct will dra­mat­i­cal­ly improve patients' qual­i­ty of life. There was a good depth of cus­tomer research and strong cus­tomer objec­tives. This had a prag­mat­ic approach and is pro­cure­ment-dri­ve in the NHS".
We don't set out to win awards, we set out to pro­duce high qual­i­ty cre­ative that helps our clients sell more prod­ucts and/​or ser­vices. In this case, we were proud to do both, espe­cial­ly work­ing on a prod­uct launch that gen­uine­ly helps so many peo­ple live life to the full.