At a time when med­ical edu­ca­tion and health­care sys­tems have been dis­rupt­ed world­wide, e‑learning is a pow­er­ful tool for brands who want to con­tin­ue their con­ver­sa­tion with health­care pro­fes­sion­als. It not only adds brand cred­i­bil­i­ty, but also serves as a data­base of poten­tial customers.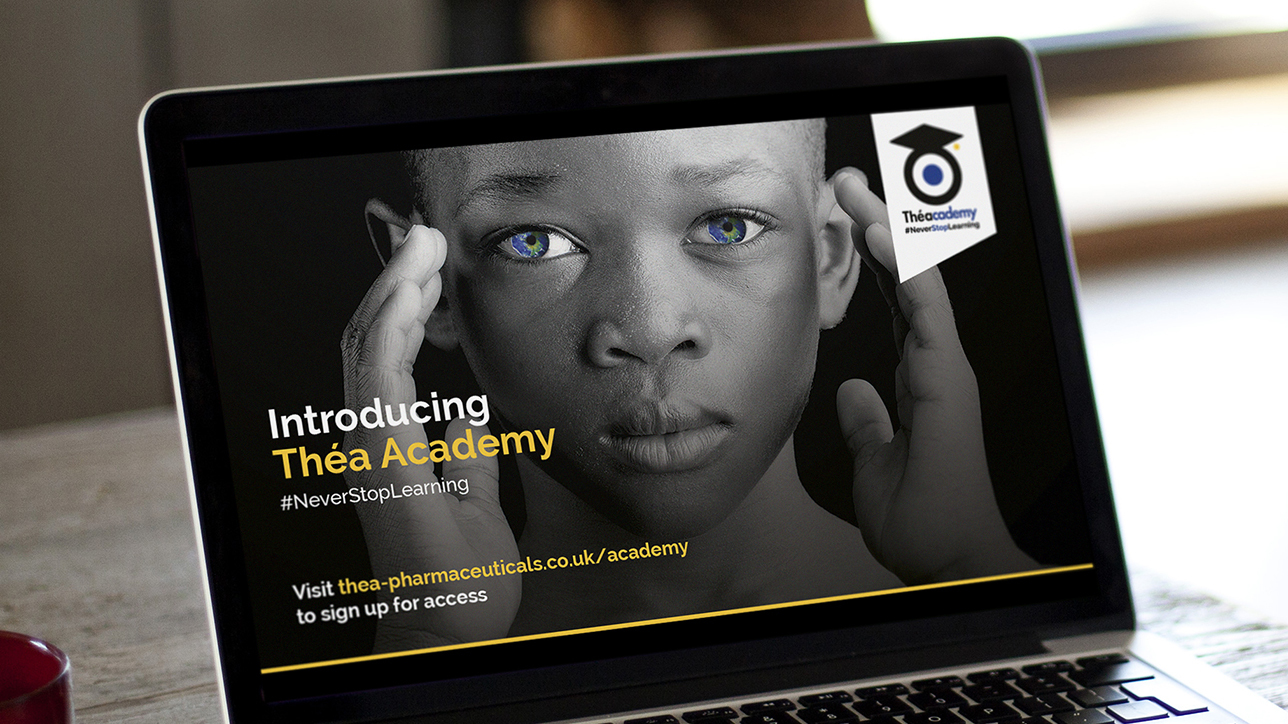 With our expe­ri­ence of build­ing online learn­ing plat­forms we recent­ly helped Théa, a glob­al leader in oph­thalmic care, to launch their first ever Théa Acad­e­my. This is a vir­tu­al learn­ing space for optometrists, oph­thal­mol­o­gists, phar­ma­cists, nurs­es, trainees, stu­dents and sup­port staff to com­plete their annu­al CPD and CET requirements.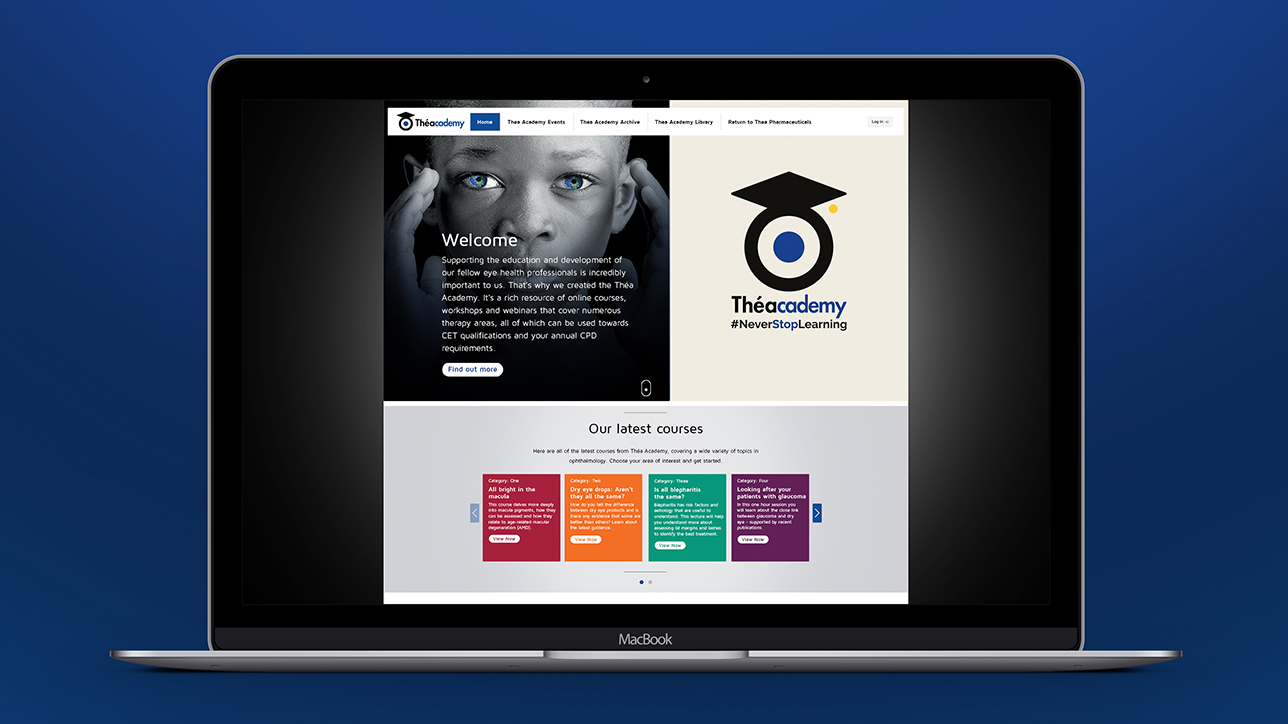 Users can watch videos on key sub­jects, such as how to pre­pare patients for cataract surgery, and then answer a series of mul­ti­ple-choice ques­tions to earn CET or CPD points. The inter­ac­tive resource also con­tains a library for back­ground research and a cal­en­dar of upcom­ing events host­ed by Théa.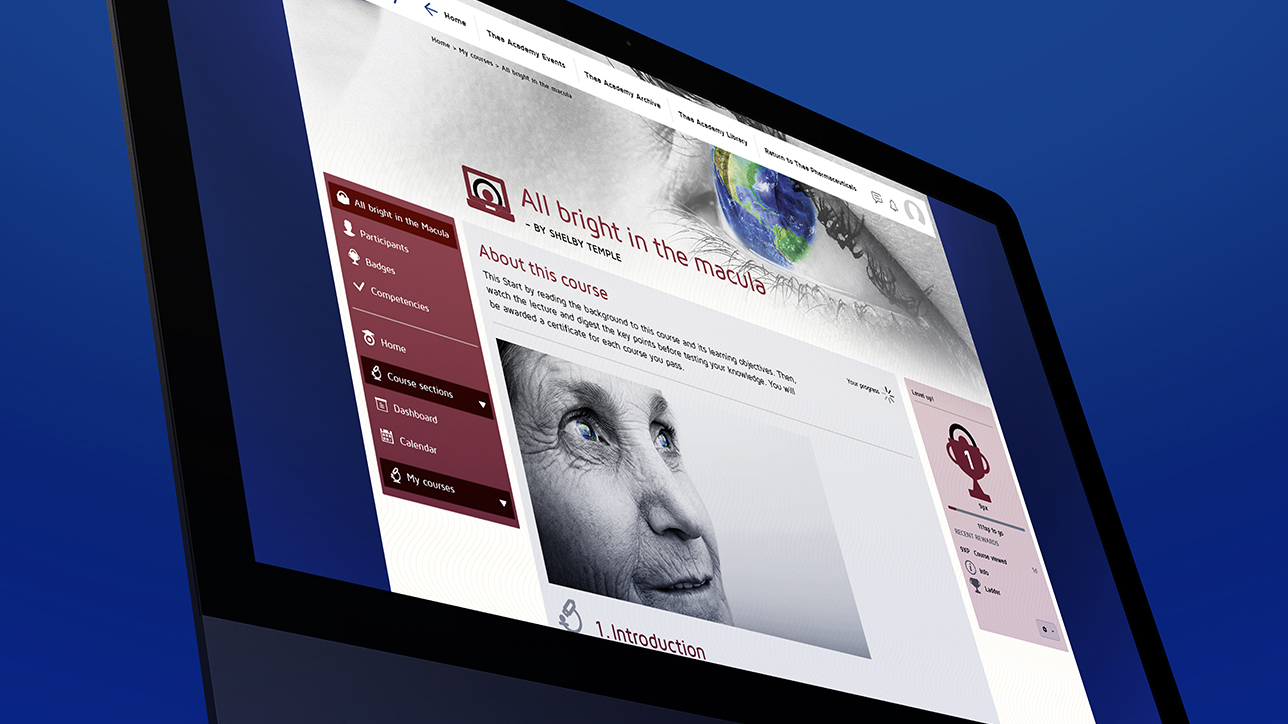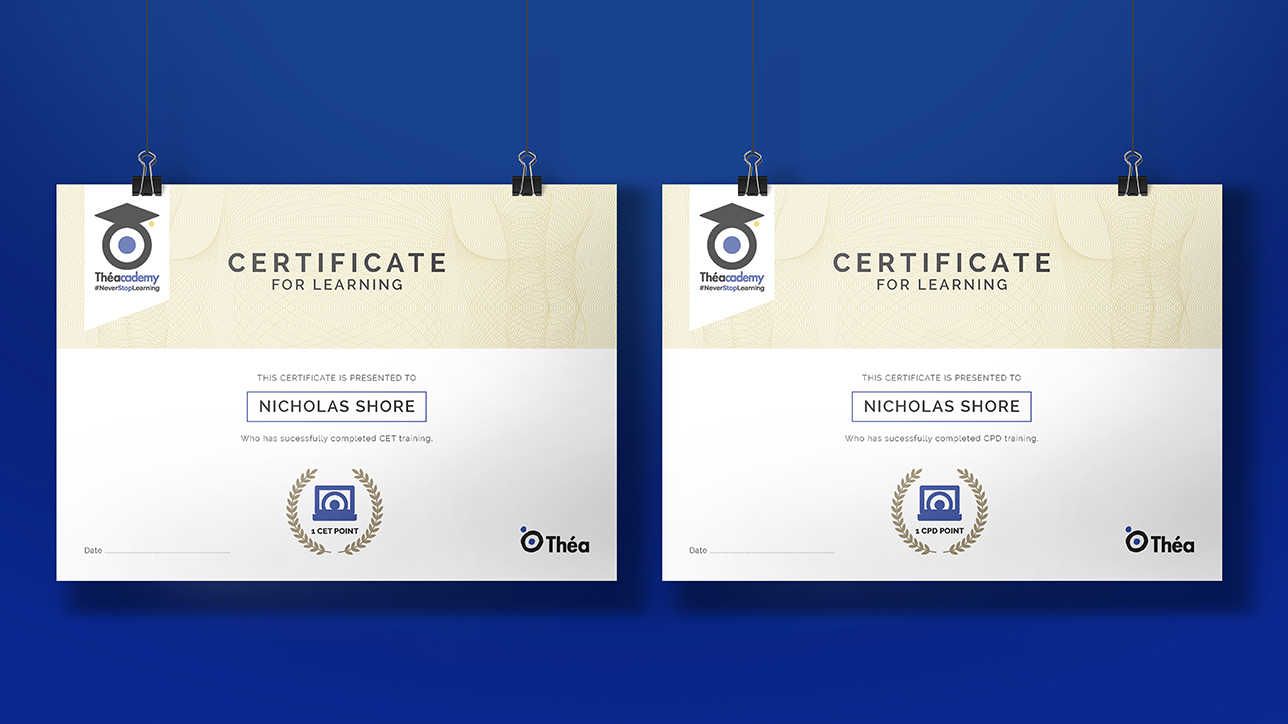 The Acad­e­my has giv­en Théa a rea­son to keep in con­tact with their audi­ence of health­care pro­fes­sion­als and to pro­vide them with an added-val­ue ser­vice that sup­ports their devel­op­ment. Many of the users will be stu­dents and new­ly qual­i­fied eye health pro­fes­sion­als which means Théa can fos­ter a pos­i­tive rela­tion­ship from the very start of their career. With exist­ing cus­tomers, the Théa Acad­e­my helps to increase reten­tion and brand loyalty.
We've cre­at­ed many dif­fer­ent e‑learning plat­forms for our health­care clients over the years, train­ing their cus­tomers on every­thing from nutri­tion­al sup­ple­ments to stroke. If you're con­sid­er­ing a sim­i­lar dig­i­tal project please get in touch, we'd love to help.
Read our ​'top 5 con­sid­er­a­tions for online learn­ing' to see what we've learnt so far.
— — –
About The Foundry
The Foundry is a strate­gic com­mu­ni­ca­tions agency, based in Man­ches­ter, deliv­er­ing ful­ly-inte­grat­ed mar­ket­ing cam­paigns for B2B, B2C, pub­lic sec­tor and health­care clients. Com­pli­ance mar­ket­ing ser­vices include qual­i­ta­tive and quan­ti­ta­tive research, brand­ing and pack­ag­ing design, social media cam­paigns, edu­ca­tion­al web­sites, CPD pro­grammes, online learn­ing tools, in-clin­ic train­ing mate­ri­als, posters and patient literature.
For more infor­ma­tion, call 0161 926 8444.