Just to put it into con­text, Tik­Tok has become the 9th most pop­u­lar social media site. That puts it ahead of LinkedIn, Twit­ter and Snapchat. And for this rea­son, it's becom­ing the go-to for social media cam­paigns. So, how could it be used in the health­care indus­try? Here's some health and well­be­ing cam­paigns that have caught our eye and, we think, have mas­tered the Tik­Tok platform.
#TooSickToBeSick
Mucinex cold & flu med­i­cine based in the USA, worked with Tik­Tok to cre­ate a Hal­loween themed cam­paign. Using the hash­tag #TooSick­ToBeSick, they asked cus­tomers to trans­form them­selves from being sick to ​'too sick' by tak­ing their cough med­i­cine, to get them ready to cel­e­brate Hal­loween. By select­ing one of the trans­for­ma­tion styles you could go from snot­ty nose and sur­round­ed by tis­sues, to a dev­il ready to party.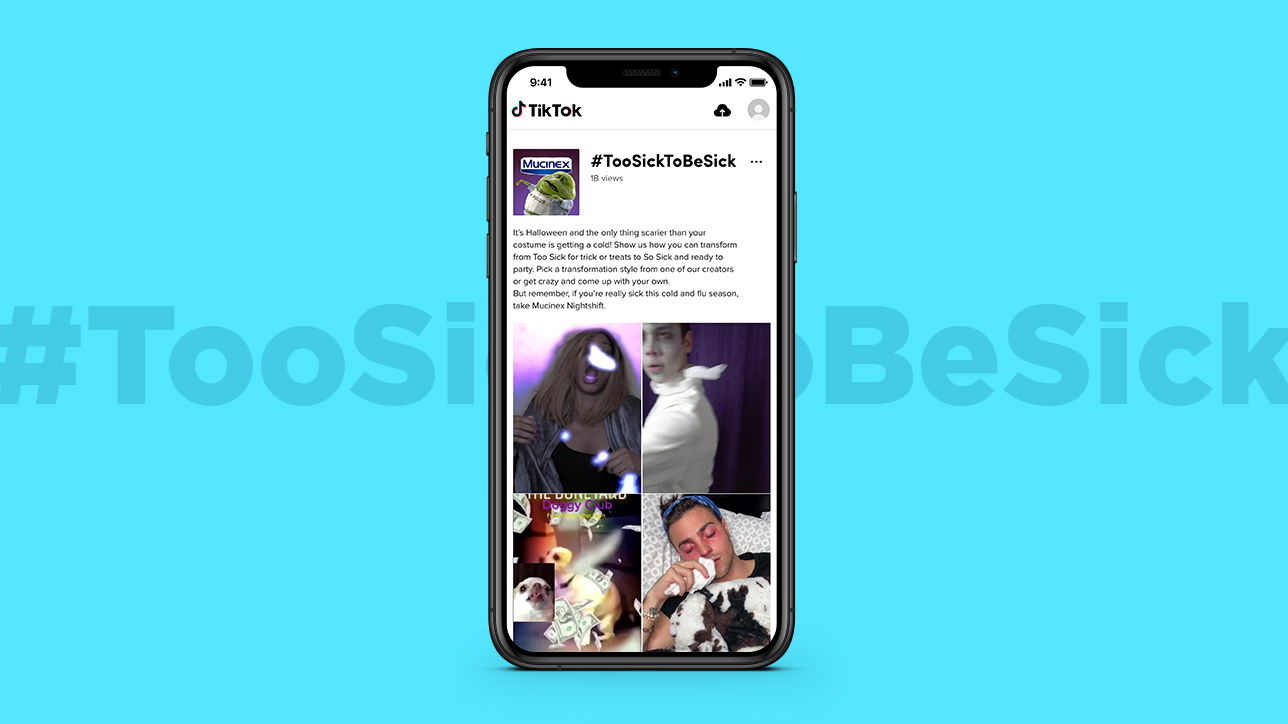 #EyesLipsFace
e.l.f cos­met­ic brand used #Eye­slips­Face (an acronym of the brands name) along­side a com­mis­sioned song of the same name to encour­age users to take part in their dance chal­lenge. The chal­lenge was fun and appealed to every­one as it didn't require any use of cos­met­ic products.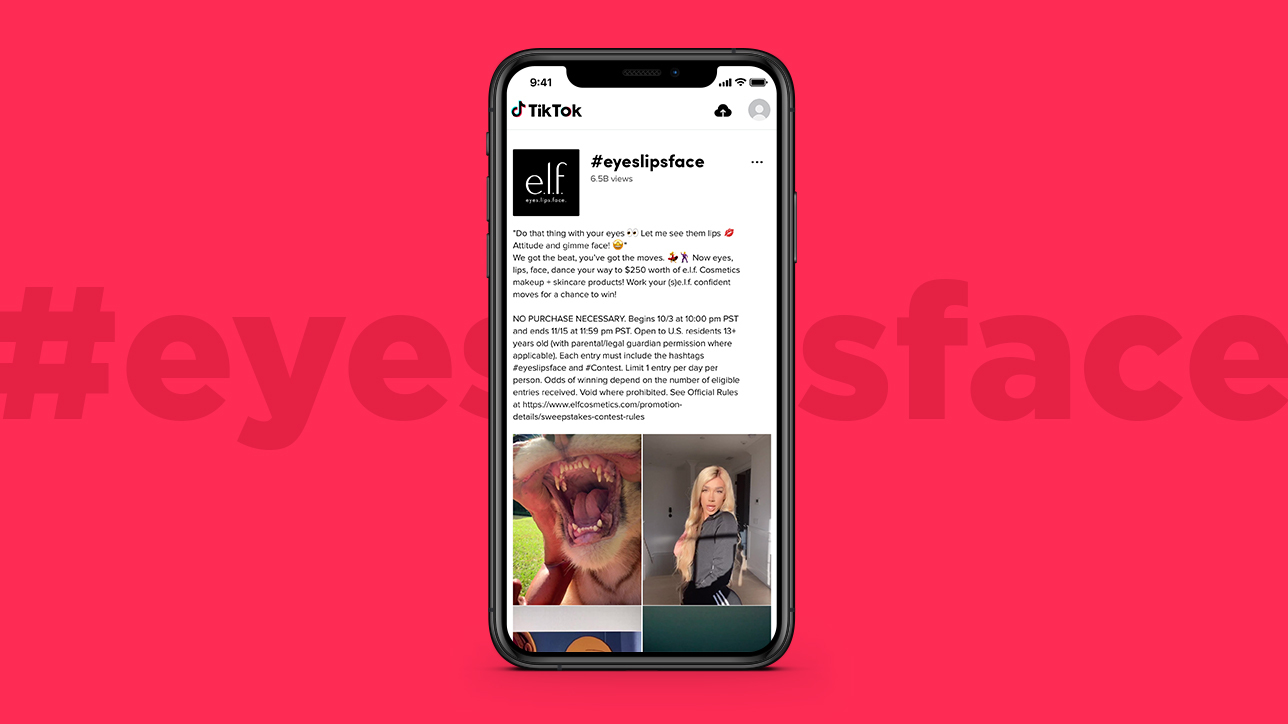 #gymshark66
Fit­ness cloth­ing brand, Gymshark, launched a change your life chal­lenge where users were asked to choose their own per­son­al fit­ness goal and share before and after pic­tures using the cam­paign hash­tag #gymshark66. Gymshark select­ed a win­ner and they received a year's sup­ply of Gymshark good­ies! Not bad for tak­ing part in a 66-day challenge.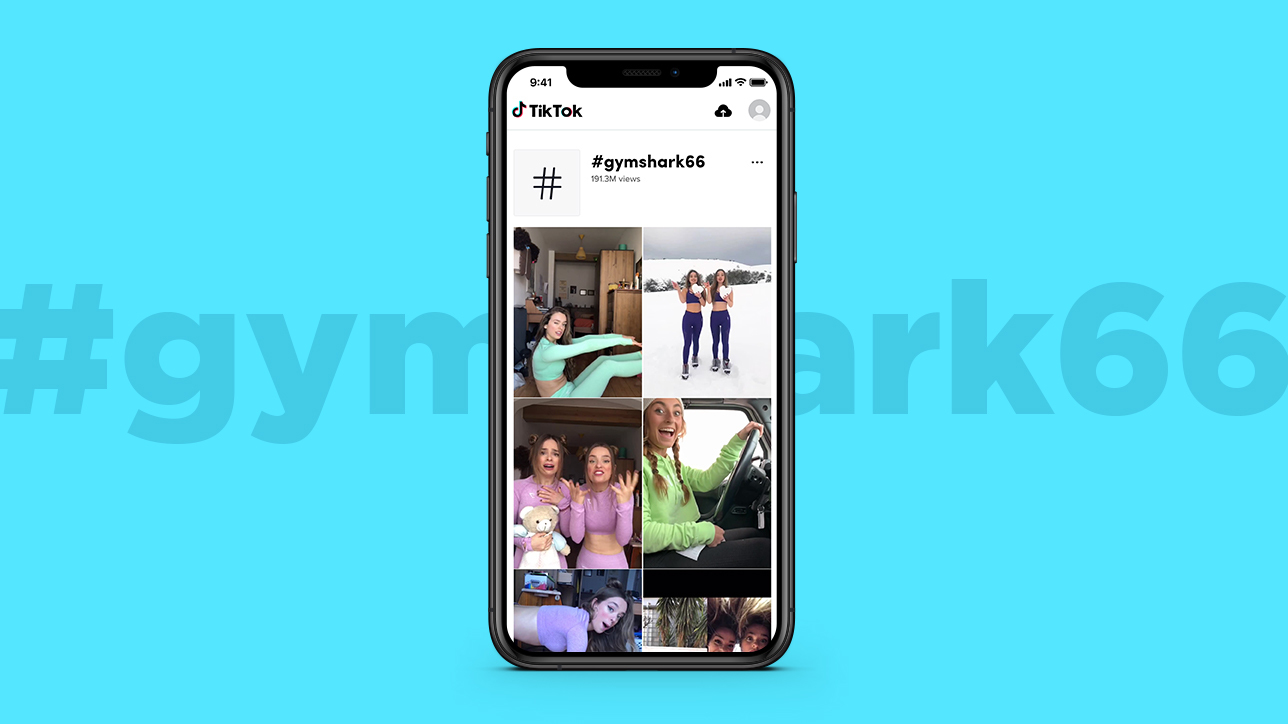 #PLSchallenge
Even the French Red Cross is using the plat­form to help teach young peo­ple first aid. The char­i­ty select­ed four pop­u­lar Tik­Tok­ers for their #PLSchal­lenge and tasked them with cre­at­ing dance moves inspired by first aid, from the recov­ery posi­tion to CPR. The cam­paign reached sev­en mil­lion young fol­low­ers, help­ing the French gov­ern­ment get clos­er to their tar­get of train­ing 80% of the pop­u­la­tion by 2030.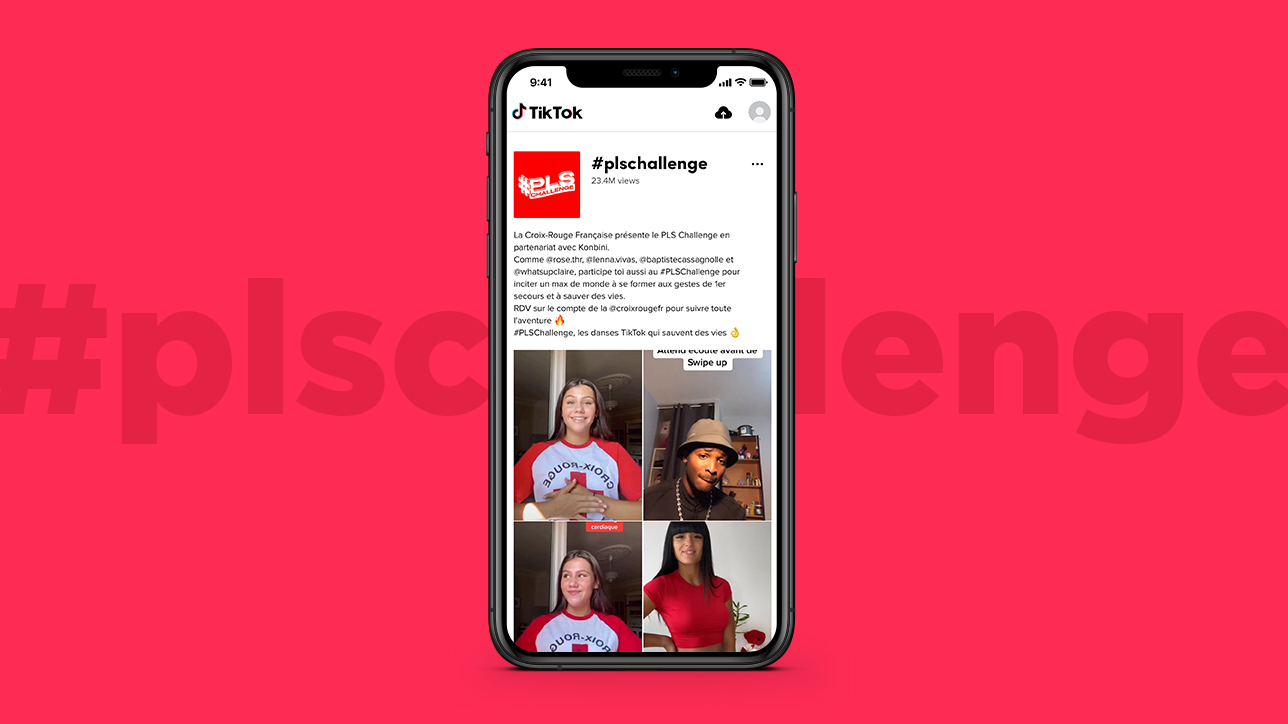 As Tik­Tok con­tin­ues to gain ground, health­care brands are recog­nis­ing the oppor­tu­ni­ty it pro­vides, not only to con­nect with a younger audi­ence, but to help HCPs become unbrand­ed influ­encers and to use it as a plat­form for health­care edu­ca­tion. Tik­Tok can be fun­ny, cringy or even just pure genius. But there's no doubt it rep­re­sents a huge oppor­tu­ni­ty for the health­care indus­try. If you would like to expand your cam­paign onto any social plat­form, we'd love to hear all about it and help you out.
— — — —

About The Foundry
The Foundry is a strate­gic com­mu­ni­ca­tions agency, based in Man­ches­ter, deliv­er­ing ful­ly-inte­grat­ed mar­ket­ing cam­paigns for B2B, B2C, pub­lic sec­tor and health­care clients.
Mar­ket­ing ser­vices that sup­port patient edu­ca­tion include qual­i­ta­tive and quan­ti­ta­tive research, social media cam­paigns, edu­ca­tion­al web­sites, CPD pro­grammes, online learn­ing tools, in-clin­ic train­ing mate­ri­als, posters and patient literature.
For more infor­ma­tion, call 0161 926 8444.