SAFE is a non-prof­it organ­i­sa­tion that works with a range of stroke patient groups across Europe to advo­cate for bet­ter pre­ven­tion strate­gies, diag­no­sis, treat­ment and after­care, at a local and nation­al level.
We devel­oped a dig­i­tal e‑Learning plat­form for them to help peo­ple affect­ed by stroke to set up their own Stroke Sup­port Organ­i­sa­tions (SSOs).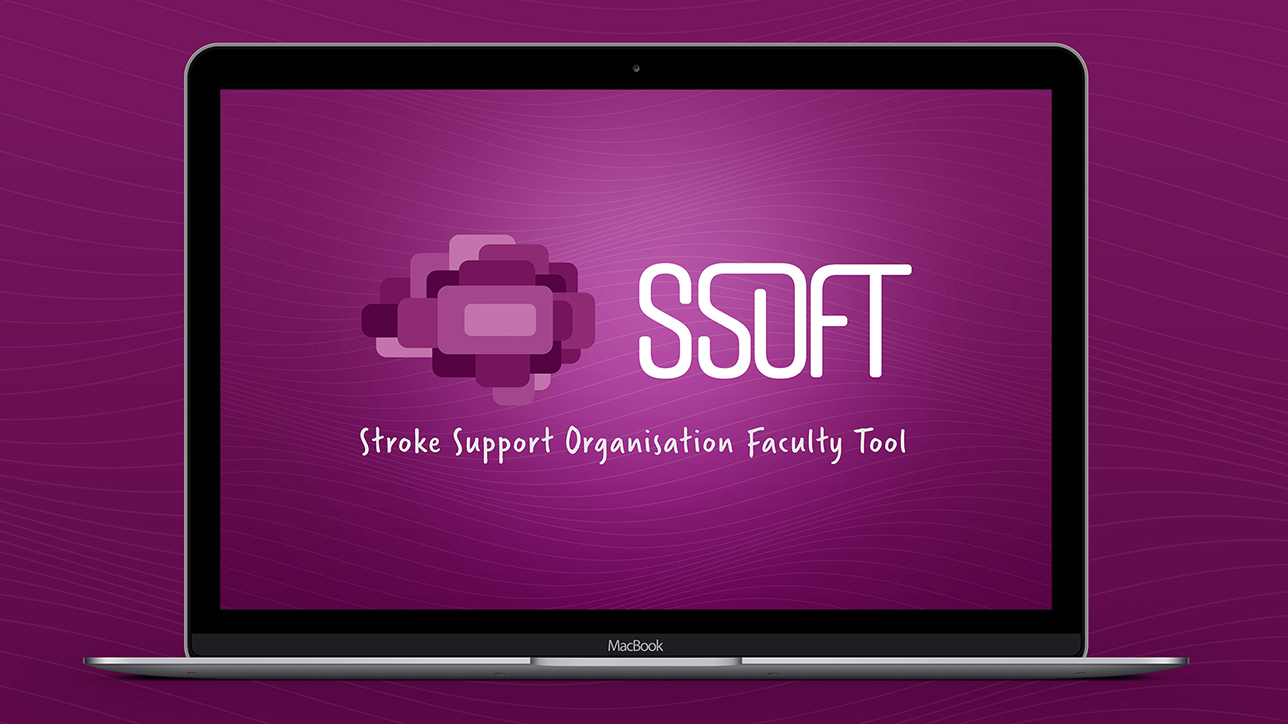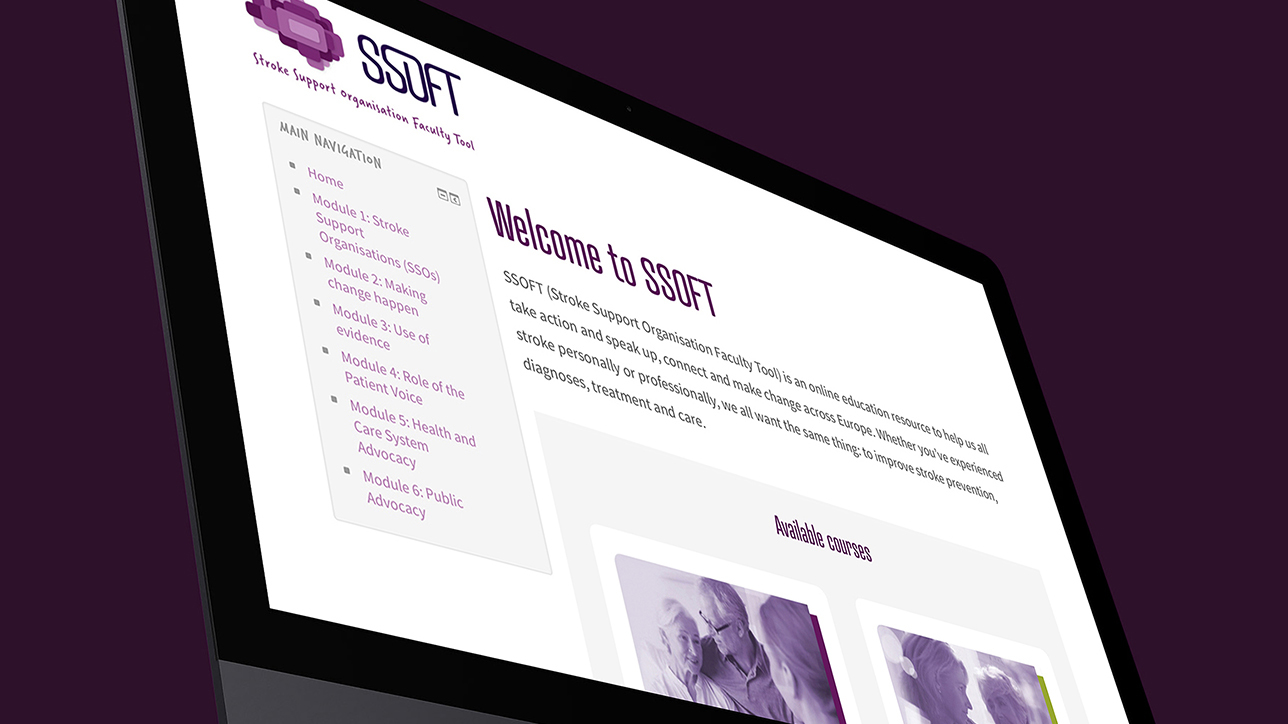 The tool had to be designed for end-users by end-users. To find out what they want­ed to learn and in what for­mat, we con­duct­ed a series of inter­views with stroke sup­port groups on Facebook.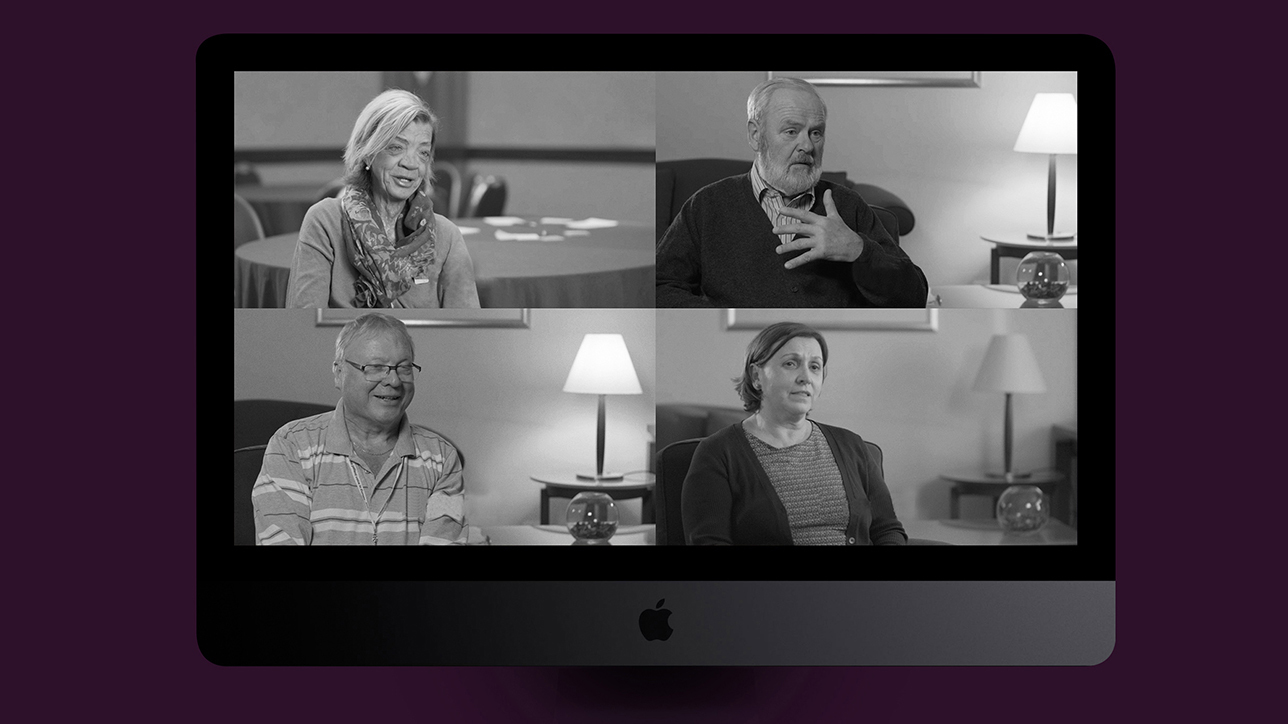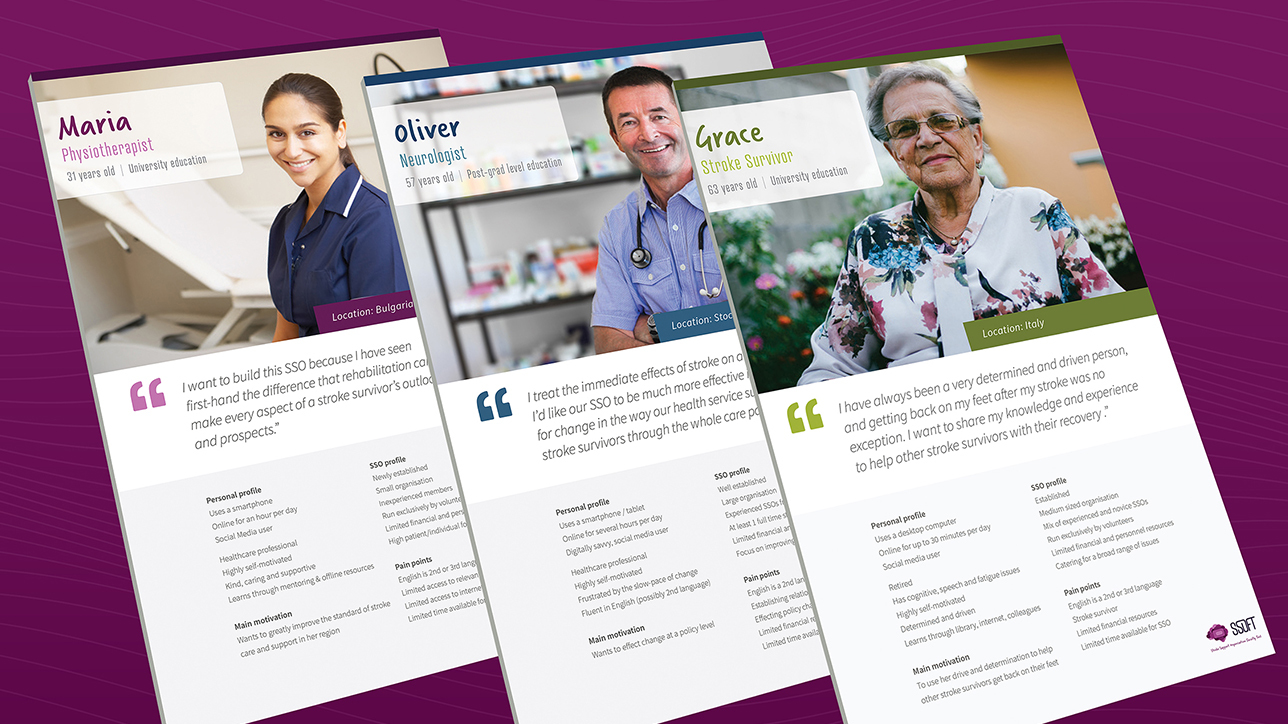 This revealed that, for many, Eng­lish was not their first lan­guage and, also, that the con­tent need­ed to be sim­ple, as some of the post-stroke users had sev­er­al bar­ri­ers to learn­ing, includ­ing prob­lems with mem­o­ry, con­cen­tra­tion and coordination.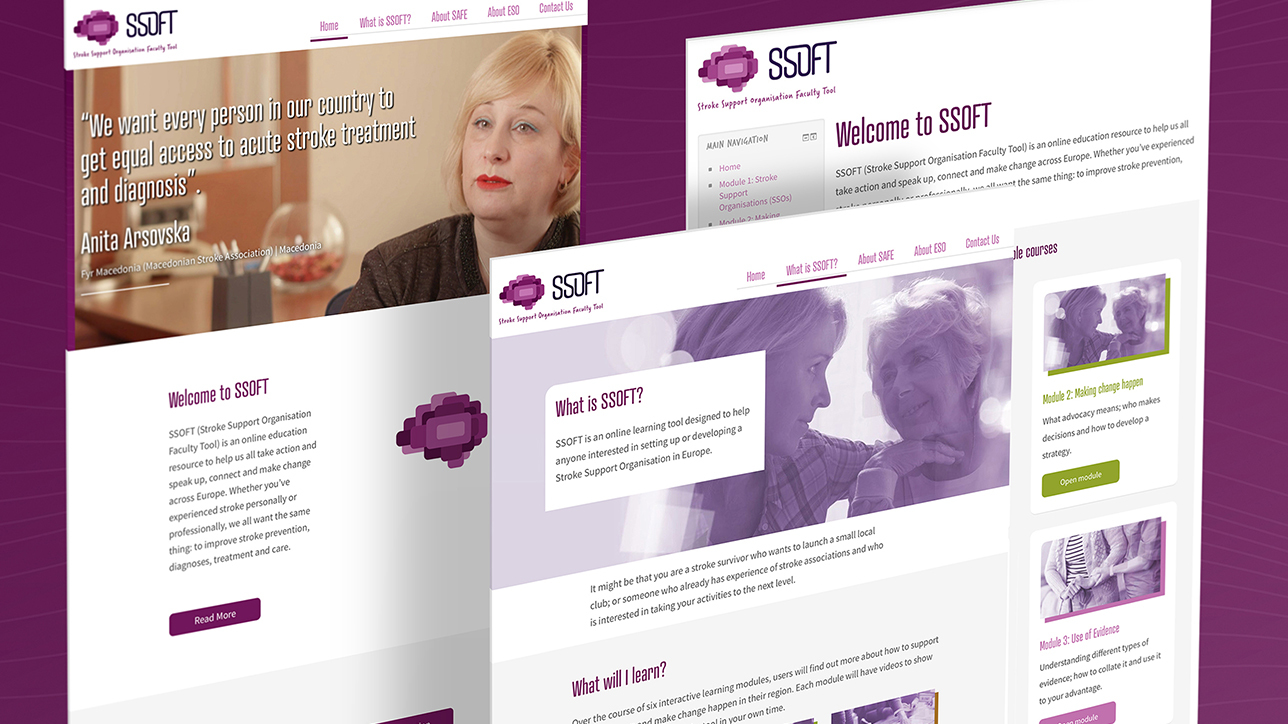 Work­ing in col­lab­o­ra­tion with SAFE and an Online Dis­abil­i­ty and Acces­si­bil­i­ty Con­sul­tant, we began work­ing on the Stroke Sup­port Organ­i­sa­tion Fac­ul­ty Tool (SSOFT), the first-ever online stroke learn­ing platform.
We enlist­ed the help of stroke experts, Sarah Bel­son and Joe Korner, who draft­ed the ini­tial tech­ni­cal and med­ical con­tent. Then our in-house copy­writ­ers sim­pli­fied the lan­guage and ensured the flow of con­tent was easy to digest.
Infor­ma­tion was planned out over six mod­ules and was reg­u­lar­ly peer reviewed by mem­bers of the SAFE com­mit­tee to ensure it was hit­ting the brief for end-users.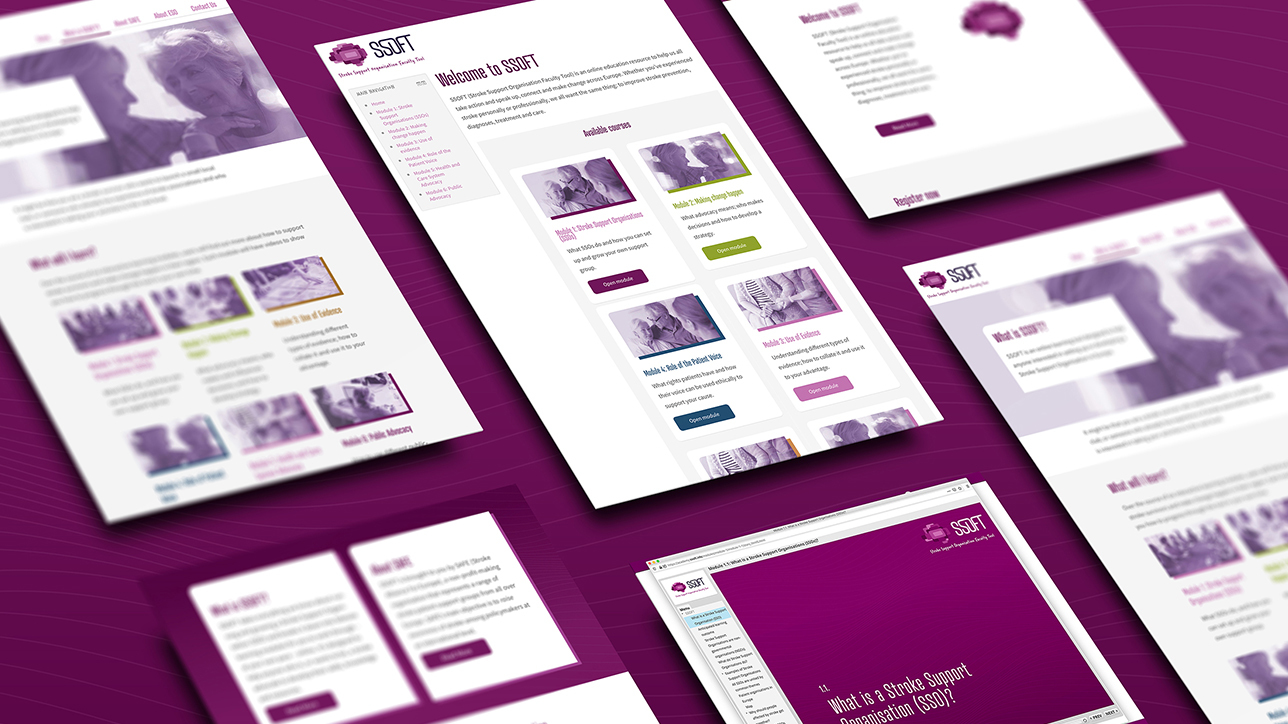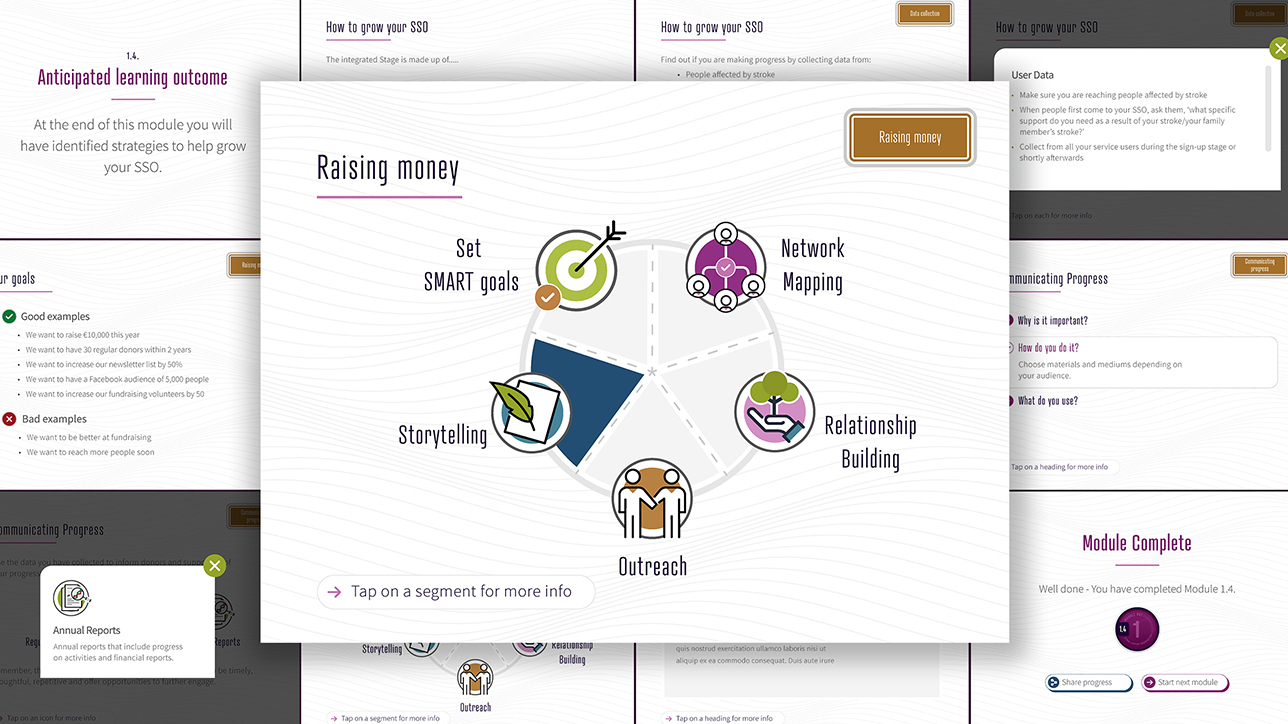 As well as mak­ing the con­tent easy to under­stand, the SSOFT tool is very sim­ple and intu­itive to use, with user-friend­ly text and inter­ac­tive illus­tra­tions cre­at­ed by our designers.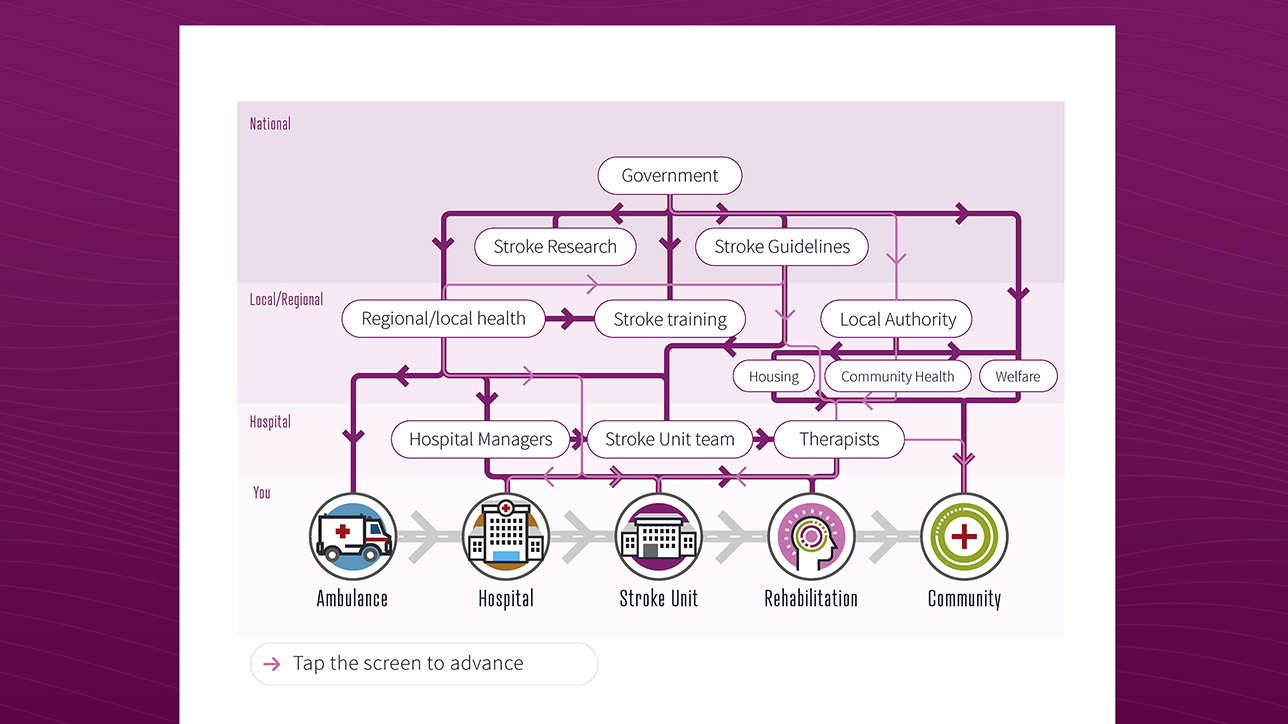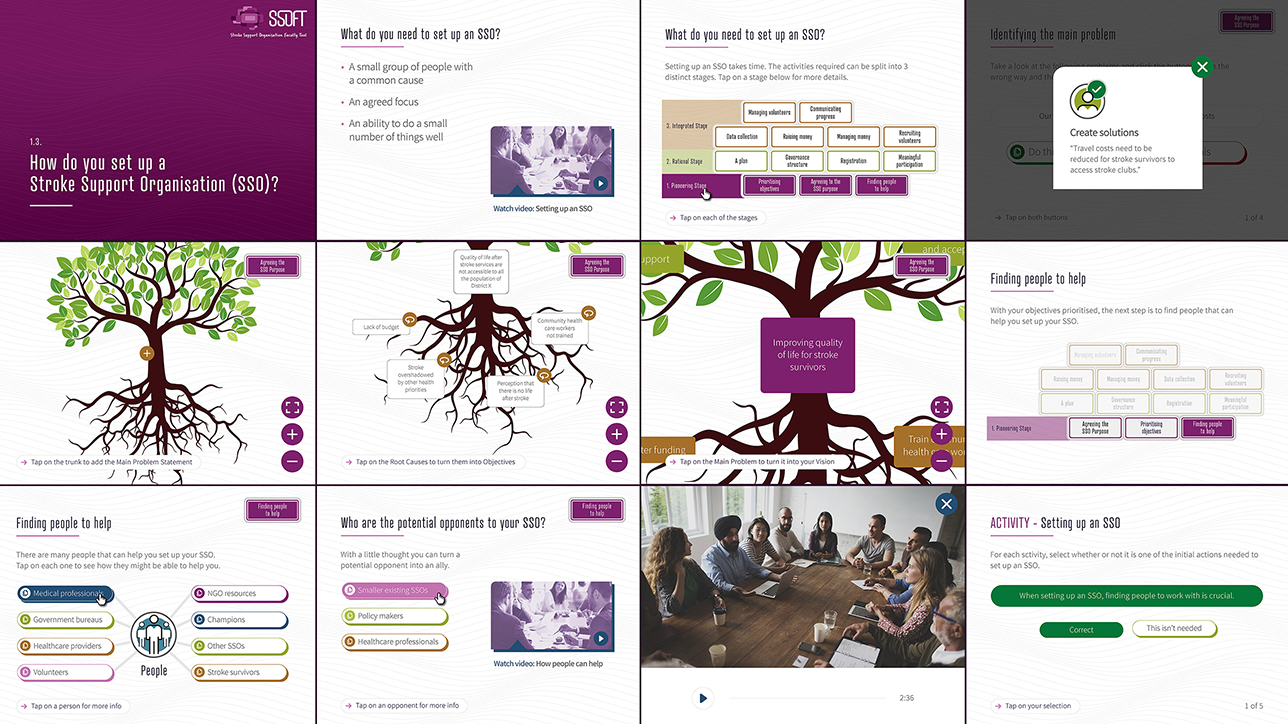 The mod­ules cov­er every­thing from ini­tial set­up of a Stroke Sup­port Organ­i­sa­tion to gath­er­ing evi­dence, inter­act­ing with the media and plan­ning an advo­ca­cy campaign.
Activ­i­ties at the end of each mod­ule repeat the con­tent and help the user to test their knowl­edge, while a work­book is avail­able for addi­tion­al information.
The tool is being used suc­cess­ful­ly across Europe to set up more Stroke Sup­port Organ­i­sa­tions and ensure peo­ple get the help they deserve. If you'd like to find out more about this e‑learning tool and how we could imple­ment some­thing sim­i­lar for your brand, please get in touch.
Read our ​'top 5 con­sid­er­a­tions for online learn­ing' to see what we've learnt so far.
— — –
About The Foundry
The Foundry is a strate­gic com­mu­ni­ca­tions agency, based in Man­ches­ter, deliv­er­ing ful­ly-inte­grat­ed mar­ket­ing cam­paigns for B2B, B2C, pub­lic sec­tor and health­care clients. Com­pli­ance mar­ket­ing ser­vices include qual­i­ta­tive and quan­ti­ta­tive research, brand­ing and pack­ag­ing design, social media cam­paigns, edu­ca­tion­al web­sites, CPD pro­grammes, online learn­ing tools, in-clin­ic train­ing mate­ri­als, posters and patient literature.
For more infor­ma­tion, call 0161 926 8444.